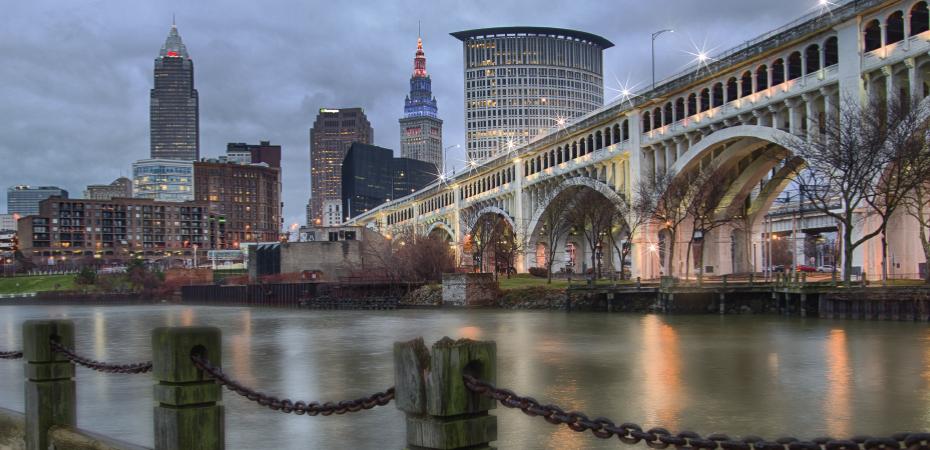 Joe Rifici, CAA, M.Ed.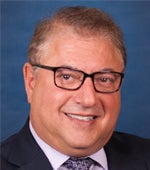 Message from the Program Director for Cleveland
The CWRU MSA Program in Cleveland and the Department of Anesthesiology & Perioperative Medicine at Case Western Reserve University School of Medicine are fully committed to its CAA training program. We are very proud of our heritage as being one of the oldest CAA programs in the nation and one of the founding programs in the country. We have hundreds of graduates practicing across the country in various different roles. Our alumni are chief anesthetists, program directors, clinical instructors, and front-line practicing certified anesthesiologist assistants.
Even though we are an established program, by no means are we complacent. We continually strive to stay on the cutting edge of clinical medicine, education, and anesthesiology.
Two of the most important questions to ask when choosing an Certified Anesthesiologist Assistant program are:
Will I learn how to think critically and develop confidence in my decision-making abilities?
Will my clinical exposure be sufficiently diverse?
Our credo is that you learn more by making decisions than by watching someone else make decisions. We give you the support that enables you to make decisions -- come here, and you will be taught to think critically and act decisively. Diversity of clinical exposures is the basis of our program. While in training at CWRU MSA Cleveland, you will rotate at various top-tier hospitals, including University Hospitals Cleveland Medical Center, Metro Health Medical Center, Rainbow Babies & Children's Hospital, and the Cleveland Clinic, amongst many others.
We firmly believe that the broad-based exposure to different patient populations and hospital systems that occurs during training at CWRU MSA Cleveland will provide you a foundation for success in your future career.
The highlight of our program is the outstanding clinical training each student receives. Our university and community training sites offer a multitude of clinical experiences. The primary training site, University Hospitals Cleveland Medical Center (UHCMC), is a 1,032-bed tertiary medical center specializing in adult/pediatric medical and surgical specialties. UH Cleveland Medical Center is also the primary affiliate of Case Western Reserve University. Together, they form the largest center for biomedical research in the state of Ohio. The medical center, which consistently ranks among the nations best, is nestled five miles east of downtown Cleveland in University Circle, a 550-acre concentration of cultural, educational, and medical institutions. Our graded clinical responsibility offers our students a supportive nurturing environment to learn the CAA profession to the fullest. Our didactic education program is second to none.
However, the people at CWRU MSA Cleveland are truly what sets our students apart from the others. Our clinical and didactic faculty are outstanding teachers, clinicians, and mentors. We strive to recruit faculty and students with strong character traits in the areas of "competence, character, compassion, and communication".
Our program is always under constant scrutiny by our students and faculty on how we can do better. Students are actively involved in decisions that affect the training program. The combination of an excellent clinical environment and strong academic endeavors make our training program one of the best in the country. Come visit us, I know that you will be impressed with what CWRU MSA Cleveland and Cleveland, Ohio has to offer.
Case Western Reserve University- Annual Outcomes Report- Cleveland MSA Program
NCCAA Exam
| Cohort | Graduated | Pass | Fail |
| --- | --- | --- | --- |
| 2017 | 20 | 19 | 1 |
| 2016 | 18 | 18 | 0 |
| 2015 | 22* | 22 | 0 |
| 2014 | 17 | 17 | 0 |
| 2013 | 21 | 21 | 0 |
| 2012 | 16 | 16 | 0 |
| 2011 | 14 | 14 | 0 |
| Total | 128 | 127 | 1 |
| Pass Rate |   | 99% | under 1% |
Student Attrition
| Cohort | Initial Enrollment | Voluntary Withdrawal | Separated |
| --- | --- | --- | --- |
| 2017 | 22 | 2 | 0 |
| 2016 | 20 | 2 | 0 |
| 2015 | 21 | 0 | 0 |
| 2014 | 21 | 3 | 1 |
| 2013 | 22 | 1 | 0 |
| 2012 | 18 | 2 | 0 |
| 2011 | 15 | 0 | 1 |
| Total | 139 | 10 | 2 |
| Attrition |   | 7.2% | under 1% |
Employment
| Cohort | Graduated | Employed | Seeking Work |
| --- | --- | --- | --- |
| 2017 | 20 | 19 | 1 |
| 2016 | 18 | 18 | 0 |
| 2015 | 22* | 22 | 0 |
| 2014 | 17 | 17 | 0 |
| 2013 | 21 | 21 | 0 |
| 2012 | 16 | 16 | 0 |
| 2011 | 14 | 14 | 0 |
| Total | 136 | 135 | 1 |
| Employment |   | 99% | under 1%  |
*1 students transferred in from Houston site
---
The Cleveland MSA Program is accredited through:
CAAHEP and ARC-AA
Current Status: Accredited Initial accreditation in 1992; next review 2022
Read more information on CAAHEP and ARC-AA. NB84 W33137 Becker Lane, Oconomowoc WI, 53066
p: 612.836.3311
---
Case Western Reserve University is accredited through:
Higher Learning Commission and is a member of the North Central Association
230 South LaSalle Street, Suite 7-500, Chicago, IL, 60604
p: 312.263.0456