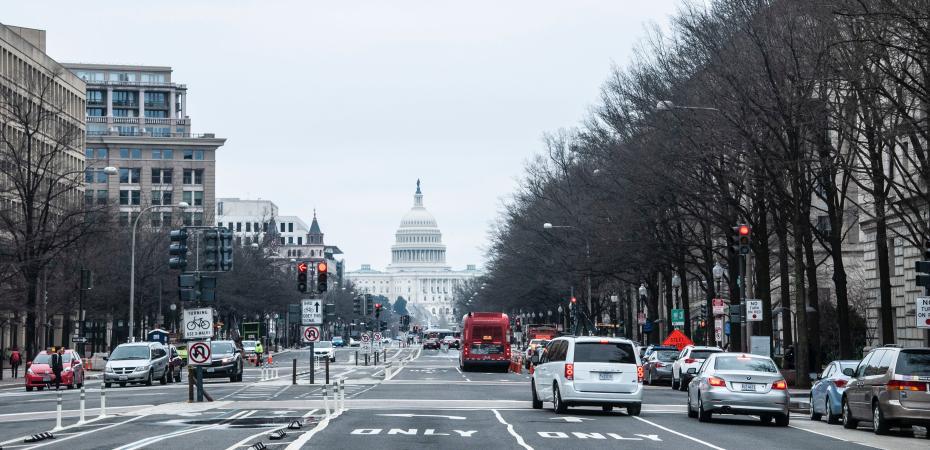 Shane Angus, CAA, Washington Program Director
Message from the Program Director for Washington
The Washington, D.C. Master of Science in Anesthesia Program and Center for Medical Education at Case Western Reserve University School of Medicine are fully committed to its anesthetist graduate program. Founded in 2012, the Washington, D.C. anesthesiologist assistant program is an integral component of the university, home to one of the world's best medical schools, and is located in our nation's capital, one of the world's most dynamic cities.
We are proud to continue the CWRU Master of Science in Anesthesia Program tradition of training outstanding certified anesthesiologist assistants. Across the CWRU network, alumni go on to distinguished careers. Our anesthesiologist assistant graduates hold leadership positions in prominent healthcare organizations, professional societies, and educational programs, where they help shape the future of anesthesia. Most importantly, our graduates are outstanding clinicians who care for patients in settings ranging from Level I Trauma Centers in major cities to community hospitals in underserved areas.
In Washington, D.C., our students spend the majority of their first year at the nearby MedStar Washington Hospital Center. MedStar, which stands for Medical Shock Trauma Acute Resuscitation, is the largest, most comprehensive Level I Trauma Center in the area. Being immersed in clinical learning at such a center offers a unique hands-on learning experience for our students, who work alongside anesthesiologists and certified anesthesiologist assistants to apply basic science and advanced anesthesia practice to specific areas of clinical specialty.
Diversity of clinical exposure is the basis of our program. In the second year of the program, students rotate throughout the Washington metropolitan area and across the country. These rotation sites provide a variety of training environments and experiences that enable our graduates to easily assimilate to any work environment after graduation.
In Washington, we also have a global reach. Once a month, faculty and students meet with counterparts at Kenya Medical Training College to review clinical cases and collaborate. Additionally, we are proud to be the one of the only Master of Science in Anesthesia programs that offers students the opportunity to complete a medical mission trip outside of the United States. Working alongside our faculty and leaders from Medical Mission of Mercy, selected students serve in the Philippines once a year. These unique opportunities provide our students with experiences that are both challenging and rewarding.
We strive to be the anesthesiologist assistant graduate program that allows you to pursue your passion in clinical anesthesia while developing outstanding leadership skills. Our faculty and clinical instructors are friendly, accomplished clinicians with a vested interest in teaching. Many of them are nationally recognized leaders in the field. We have tremendous resources to help you succeed, including the most important resource: a richly diverse group of talented and creative students, faculty and clinical instructors. In Washington, we diligently work to build and maintain an exciting and fulfilling program that trains outstanding anesthetists and leaders who make a difference to the health of their patients.
I hope you will consider seriously the opportunities available through the Washington Master of Science in Anesthesia Program, and that you will learn more about what we have to offer for the next phase of your learning.
Sincerely,
Shane Angus, CAA
Associate Executive Program Director
Master of Science in Anesthesia Program
Case Western Reserve University School of Medicine