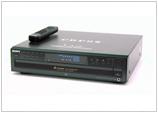 CD Player: $20.00
A Compact Disc player (often written as compact disc player), or CD player, is an electronic device that plays audio Compact Discs. Modern units support other formats in addition to CDs, such as DVDs, CD-ROMs with audio files and video CDs.
---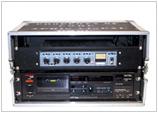 Recording Rack (Cassette): $39.00
The recording rack is used to create audio cassette recordings of campus events. Multiple inputs for music, audio and microphones.
---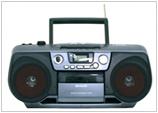 Cassette / CD boom boxes: $17.00
These portable boom boxes provide audio for small venues. Clients can play CDs or cassette tapes.
---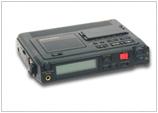 MP3 Recorder: $55.00
The MP3 recorder creates digital files that must be saved on the client's own flash drive. The client must supply their own flash drive.
---