To Reserve AV equipment, please fax the Order Form to (216) 368-3408 or e-mail to mediavision@case.edu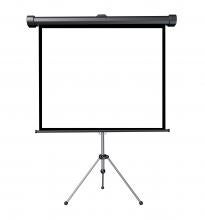 5' Screen: $9.00
6' Screen: $11.00
7' Screen: $17.00
These screens are freestanding, portable units that sit on a tripod base and can be moved easily.
---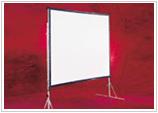 6' x 8' Fast Fold Screen: $22.00
8 x 10 Rear Fast Fold Screen: $33.00
These are freestanding, portable folding projection screens. These are great for large events that need a projection screen.
---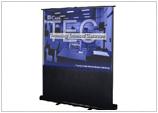 Insta Theater Screen: $17.00
Uniquely designed screen lifts up and out of its sleek aluminum case and is ready to use in seconds.
Lightweight and self-standing.
---