To Reserve AV equipment, please fax the Order Form to (216) 368-3408 or e-mail to mediavision@case.edu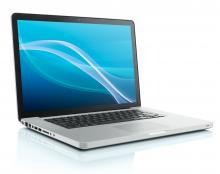 Dell Laptop: $80.00
Dell Latitude Laptop comes with Microsoft Excel, Powerpoint, Word, and Access, and is CWRUnet ready. Comes with a CD-ROM and 3.5" Floppy Drives.
---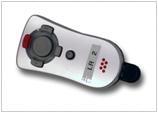 Computer wireless Remote Control and Laser Pointer: $17.00
This remote control is used for client's laptops via a USB port. This unit also has a laser pointer.
---