Resources & Information
Subscribe to our Canvas Newsletter!

Whether you prefer digging through things on your own or you want the hands-on approach, we've got the training for you! Take a look at our training resources to find the perfect workshop, webinar, or guide. For quick information on a specific tool, check out the Canvas Guides. Use the Canvas Community for to find answers to your questions or to find advice from other instructors. You can also use the calendar on this page to view available training sessions both on campus and online.
Need additional help? You can also get assistance through the "Help" button in Canvas, by sending an email to canvashelp@case.edu, or at help.case.edu.
Getting Started for Instructors
In-person Training
Use the training calendar at the top of the page to find specific training times.
Canvas Consultations
Locations and times vary
Sign-up required
If you have advanced questions or need specialized Canvas advice, sign up for a Canvas Consultation! In order to participate in a Consultation, you must sign-up for a particular time slot.
Canvas Drop-in Hours
Sears Library 200
August 24 from 12:30 - 2:30pm
August 31 from 12:30 - 2:30pm
September 7 from 12:30 - 2:30pm
Do you have Canvas Questions? Stop by during Canvas Drop-in Hours to talk to a Teaching + Learning Technologies team member! No appointment needed; just stop by!

The Teaching & Learning Technologies team has put together a training course for instructors, focusing on CWRU-specific topics and recommendations.
Take Me There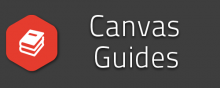 Check out the Canvas Guides for quick how-to information for specific Canvas tools and features.
Go to the Guides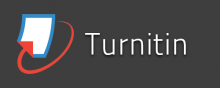 CWRU offers plagiarism detection with Turnitin & Canvas. Learn more today!
Turnitin Information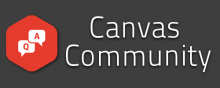 The Canvas Community is a robust and thriving network of Canvas users around the world! Ask questions, find answers, and connect with peers.
Go to Community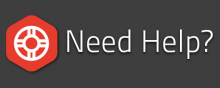 Need additional help with Canvas? Click on the "Help" button from Canvas, or visit the [U]Tech Service Desk for assistance.
Visit the [U]Tech Service Desk