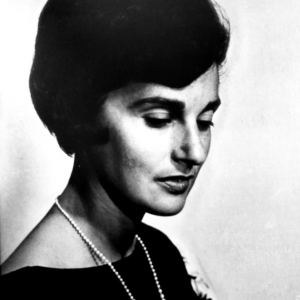 Sunday, October 24, 2021 3:00 PM
Location: Harkness Chapel
Program Information Coming Soon
Increasing COVID-19 cases within Northeast Ohio have prompted Case Western Reserve to resume its requirement that masks be worn indoors. In addition, only those who are fully vaccinated (two weeks past their final dose) should attend any campus event. Leaders continue to monitor pandemic developments and may need to adjust health protocols further as circumstances warrant. In-person is subject to change based on COVID-19 guidelines.
Leonard Ronis established the Joan Terr Ronis Recital Prize in 1996 as a memorial to his wife, the well-known Cleveland piano soloist, chamber music artist and teacher. The prize and recital are presented after a competition held each spring among undergraduate music students attending Case Western Reserve University.
After demonstrating exceptional musicianship in their spring jury auditions, Julia Feng-Bahns, piano, and Harue Suzuki, flute were announced as the 2021-2022 Joan Terr Ronis Annual Memorial Recital Prize. As co-winners of the prize, both students will receive a monetary award and be honored at the undergraduate awards ceremony in the spring of 2022.
Free and open to the public. Paid parking is available in the Ford Avenue garage, Severance Hall garage, or at the meters along Bellflower Road and East Blvd
Julia Feng-Bahns, piano
(Gerardo Teissonnière)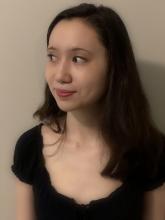 Julia Feng-Bahns, is a fourth-year biochemistry major at CWRU pursuing a secondary major in music. Since beginning her studies in piano at the age of five, she has placed in several state competitions and has participated in a variety of music festivals. Most recently, she performed in the InterHarmony International Music Festival in Sulzbach-Rosenberg, Bavaria, Germany in 2019. Outside of music, she serves as a copy editor for The Observer, and she is currently involved in a biochemistry research lab. Julia is grateful for her piano teacher from home, Niva Fried, her private instructor at CIM, Gerardo Teissonnière, and the CWRU Music Department as a whole for cultivating her passion for the piano and deepening her understanding of music, which she hopes will continue to develop throughout her lifetime.
Harue Suzuki, flute
(Heidi Ruby-Kushious)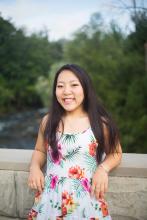 Harue Suzuki, is a fourth-year music education major at CWRU pursuing a minor in mathematics. In addition to her private flute and piano studies, she has performed principal flute, piccolo, and piano in many ensembles including the Symphony Orchestra, Symphonic Winds, and Woodwind Chamber Music. Harue was awarded the CWRU Music Performing Arts Scholarship when she was accepted into the music education program. Harue has a passion for music education and has previously won various awards and competitions including the President's Education Award, Erie County Music Educators Association Scholarship Award, Carol Adragna Family Foundation Award, National Federation of Music Clubs Award, Friends of the Amherst Symphony Orchestra/Williamsville Rotary Music Scholarship, Williamsville Music Boosters Senior Scholarship, Buffalo Philharmonic Orchestra's Young Musicians Scholarship finalist, and Claudette Sorel Piano Competition finalist. She is thoroughly enjoying the unique opportunity that CWRU has given her to comprehensively focus on all aspects of musical study. Harue would like to thank her Joint Music Program flute instructor, Heidi Ruby-Kushious, and all of her teachers for continuing to inspire her to develop as a musician and educator.