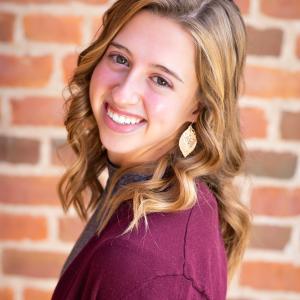 Saturday, April 29, 2023
4:00 PM
Florence Harkness Memorial Chapel
Free and open to the public
Watch the Livestream >>
Event Details/Summary
Hollen has been playing the piano for 17 years starting when she was five years old. Throughout the years, she has received several musical honors and awards including Superior Rating and above in 12 programs auditioned at the National Guild of Piano Teachers, three of which earned perfect scores. She also competed in the Royal Conservatory Music Development Program from levels 4 to 10, achieving First Class Honors each level as well as earning the highest mark in Columbus once and highest mark in Ohio twice.
Hollen has been active in other musical areas. She had been chosen to sing with the top Women's Chorale at Dublin Jerome High School for all four years. While singing with the choir, the group scored straight 1's at the district and state competitions three consecutive years. They also participated in a performance tour throughout Germany and Austria in which Hollen was selected to perform as a lead soloist in "Panis Angelicus" by Saint Thomas Aquinas. Hollen had also taken guitar lessons for three years during high school.
Outside of music, Hollen has been dedicated to playing soccer which she participated in competitively for 10 years on club teams in addition to one and half years on the Case Western Reserve Women's Varsity soccer team. Along with continuing to stay active, Hollen enjoys reading and writing.
Hollen will be graduating this May and earning her Bachelor of Science in Engineering with a major in Electrical Engineering along with a secondary major in Music. She has plans to enter the workforce this summer in Auburn, Maine.
CWRU Music Concert Series
This performance is part of the CWRU Music Concert Series. These events are free and open to the public. Can't be with us in person? No problem! Watch the Livestream on concert day. 
---
We strongly encourage all campus visitors to be fully vaccinated—including boosters if eligible. All visitors and members of the university may choose whether to wear masks indoors on campus, unless they are in clinical settings, including the dental clinic, or have received university approval for an exception. We encourage everyone in the campus community to respect individual choices to wear a mask. Please remember that those with COVID-19 symptoms should stay home. Learn more about CWRU's COVID-19 response.