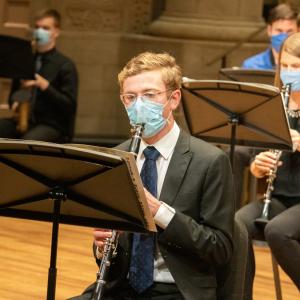 Saturday, May 22, 2021, 7:30 PM (ET)
Please join our wind ensembles for their final virtual concert of the academic year. 
PROGRAM
Program information coming soon!
About Symphonic Winds
The CWRU Symphonic Winds, under direction of Dr. Ryan Scherber, is the University concert band open to all CWRU & CIM undergraduate and graduate wind, brass and percussion players, by audition. This exceptional group of students is comprised of both music majors and non-majors. Symphonic Winds is dedicated to the performance of the most advanced repertoire written for the wind band medium.