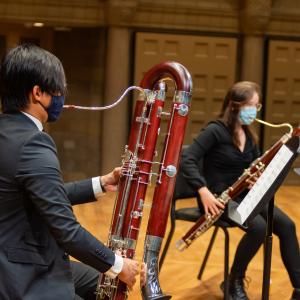 Sunday, April 25, 2021, 7:30 PM (ET)
Chamber Music featuring all instruments from the Baroque to the present day. An eclectic mix of beauty, styles, genres and instrumentations with something for everyone.
PROGRAM
Program information coming soon!
About Woodwind & Brass Chamber Music
This ensemble requires concurrent enrollment in either the Case University Circle Symphony Orchestra or Symphonic Winds. This ensemble is comprised of smaller chamber groups (woodwind and brass) coached by CIM faculty within the Joint Music Program.