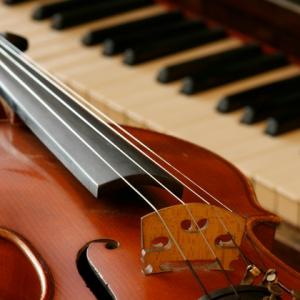 April 29, 2020 - 7:00 pm
Spring Concert
Location: Harkness Chapel
A program featuring Case Western Reserve University string and piano students as they perform varied chamber music masterpieces.
Free and open to the public. Paid parking available in the Ford Avenue garage, Severance Hall garage or at the meters along Bellflower Road and East Blvd.
More information on Harkness Chapel and directions
String & Piano Chamber Music
View the page for the String & Piano Chamber Music ensemble.
This ensemble is comprised of smaller chamber groups (string and piano) coached by CIM faculty within the Joint Music Program. CWRU students will have the opportunity to experience a rigorous combination of private coaching, master classes and performance while immersing themselves in great chamber music repertoire from the 18th -21st centuries. The course covers rehearsal techniques,  group dynamics, opportunities for independent rehearsal, as well as historical, social, and political overviews of the life and work of the composer(s).