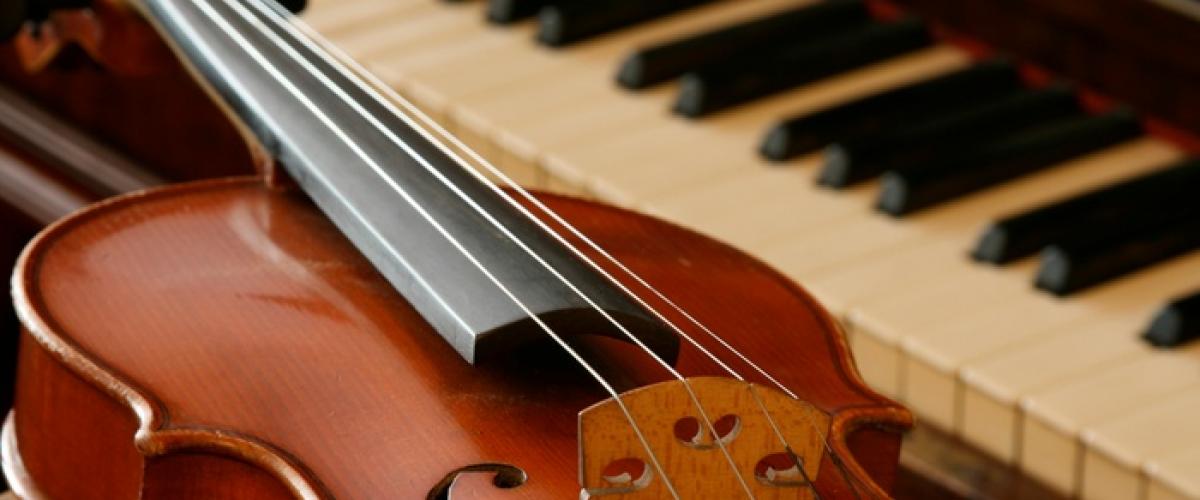 Director
Carolyn Warner and Lisa Boyko
Participation Information
Audition required. Concurrent enrollment in MUEN 385 or MUEN 386 required.
About
String/Piano Chamber Music Ensemble is comprised of smaller chamber groups (strings or strings with piano) coached by Cleveland Orchestra members who are CIM faculty within the Joint Music Program. CWRU students have the opportunity to experience a rigorous combination of private coaching, master classes and performance while immersing themselves in chamber music repertoire from the 18th-21st centuries. The course covers rehearsal techniques and group dynamics, as well as styli
For more information, please contact Carolyn Warner or Lisa Boyko.
Auditions
Strings: Please follow the Symphony Orchestra audition information.
Piano: Please contact Carolyn Warner for an audition time before or during the first week of the fall semester. There are 3-4 piano slots available each semester.
Registration
Enrollment permissions are granted in the Student Information System (SIS) following a successful audition or during the first week of class. Once course permissions have been granted (before the Drop/Add period ends) students should return to their SIS account to register in the appropriate MUEN course. The Drop/Add Period ends on the 2nd Friday of each semester.
Fall 2023 MUEN 358 Course Syllabus >>
This ensemble requires concurrent enrollment in either the Case/University Circle Symphony Orchestra or the Case Camerata Chamber Orchestra.
Performances
All performances held in the Maltz Performing Arts Center as part of the Silver Hall Concert Series or in Harkness Chapel as part of the CWRU Music Concert Series are live-streamed for free concurrently with the posted concert time. All concerts occur in eastern time.