Meet a BA/MPH Dual Degree Student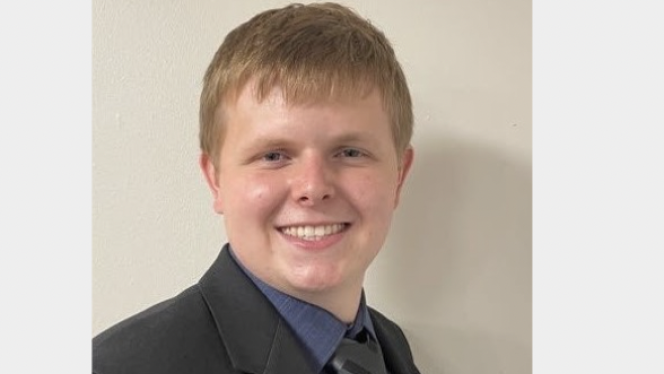 Nathan Ruhde: Class of 2023
Undergraduate: International Studies and Economics
Graduate: Master of Public Health with concentrations in Health Policy and Management
Please be aware that the IGS program is currently unavailable, and if undergraduate students from CWRU wish to register for MPH graduate courses, they should reach out to the MPH office for assistance.
Case Western Reserve offers the option of an Integrated Graduate Studies Program (IGS) for highly motivated undergraduate students who are candidates for the bachelor of arts (BA) and whose objective is a degree at the master's or doctoral level.
The Public Health program offers an IGS option, making it possible for undergraduates to join our program for their senior year and pursue the simultaneous completion of requirements for both the master's and bachelor's degrees.
Case Western Reserve normally awards the baccalaureate upon completion of the requirements for both degrees, unless a student satisfies all BA requirements prior to completing the master's degree requirements.
Please note that courses taken before formal admission into the IGS program cannot be double counted. 
The curriculum for the Master's degree requirements are the same as those for the MPH program, which has five concentrations.
Learn more about CWRU Integrated Graduate Studies.
Required Materials for a Completed Application:
Online Application: Start the online application. Please indicate that you are applying to the School of Medicine, Master of Public Health program
Transcripts: Include school-issued unofficial transcripts, scanned and uploaded for all colleges or universities attended. 
Resume/CV: Upload your current resume/CV outlining all work experience and volunteer roles with timeframes. Make sure to highlight any completed research positions or opportunities experienced
Letters of Recommendation: Three letters of recommendation are required. A professor who can attest to your academic or professional experience is recommended to write one or more of these recommendations. The online application will request recommenders' contact info for electronic submission
Reflective Essay: provide a brief description of how your personal or academic background and experiences have prepared you for graduate, and professional training in public health and how the program will help you achieve your community's public health objectives. Please also discuss and explain any unusual patterns or anomalies in your academic or professional record (for example, gaps in work or education, or a poor semester performance). Length about 500 words (3,000 character limit)
Personal Statement: In one to two pages, address your interest in public health and how you hope to utilize this program in your career path
PPOS: Undergraduate students should meet with the Administrative Director for the Master of Public Health program, Tara Hannum, in order to review your PPOS and approve it as the faculty advisor. Students will then upload the PPOS to their application and submit their PPOS to Dean Schaub for review.
IGS applicants can expect to be interviewed by the Master of Public Health admission committee. IGS applicants are not required to submit a GRE test score. The application fee is automatically waived. 
Before submitting an application, undergraduate students must meet with Dean Wesley Schaub wws@case.edu in the CWRU School of Undergraduate Studies to ensure they have met all undergraduate requirements.
Upon admission to the program, IGS students register as students in the School of Graduate Studies and are subject to the policies, rules, and regulations of the School of Graduate Studies. They may, however, continue to receive merit-based undergraduate scholarships and may continue to reside in undergraduate housing during what would normally be their senior year of undergraduate work. Additionally, students in the IGS program will pay Graduate Tuition Rates. 
For more information, review the Frequently Asked Questions or contact Dean Wesley Schaub wws@case.edu