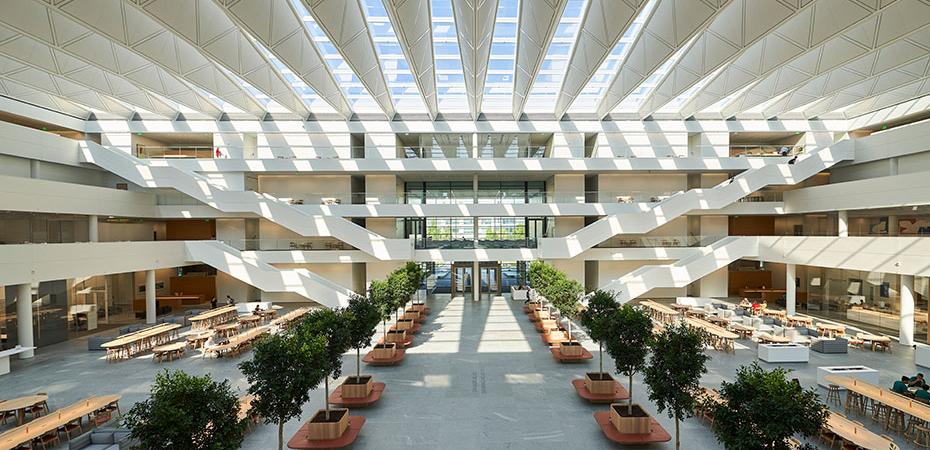 A Globally Recognized Leader in Nursing Education & Research
The Frances Payne Bolton School of Nursing (FPB) at Case Western Reserve University is a globally recognized leader in nursing education and research. We produce confident, dynamic health care professionals and are committed to the success of our students.
Students choose our accredited nursing programs in Ohio because we produce national and international leaders. Our nursing school is top-ranked and includes unique nursing curriculum and dedicated faculty. This, combined with our clinical partnerships, experiential learning and research opportunities, makes FPB second to none.
Leaders in Leadership
Almost every major nursing organization has been led by an FPB graduate, including
International Council of Nurses
Sigma Theta Tau International Honor Society of Nursing
American Academy of Nursing
National Black Nurses Association, Inc.
American Nurses Association
American Association of Colleges of Nursing
Canadian Nurses Association
Plus, our graduates help shape the future of nursing. More than 40 former and current deans of nursing worldwide are alumni. They lead nursing programs at University of Michigan Hospitals and Health Centers, Mount Sinai Medical Center and North Shore University – LIJ, to name a few.
Many of our faculty members are fellows of the American Academy of Nursing, as well as Sigma Theta Tau International Honor Society of Nursing. The School of Nursing is proud to have 17 Endowed Professorships—the highest honor in academia—more than any other nursing school in the country.
Home to Innovation
From the start, FPB has been a leader in nursing education and research. We are home to a number of firsts, including the nation's first:
Practice doctorate in nursing, 
Acute care nurse practitioner program, 
Gerontological nursing program, 
BSN perioperative requirement, 
BSN with informatics in all four years 
Advanced practice flight nursing program