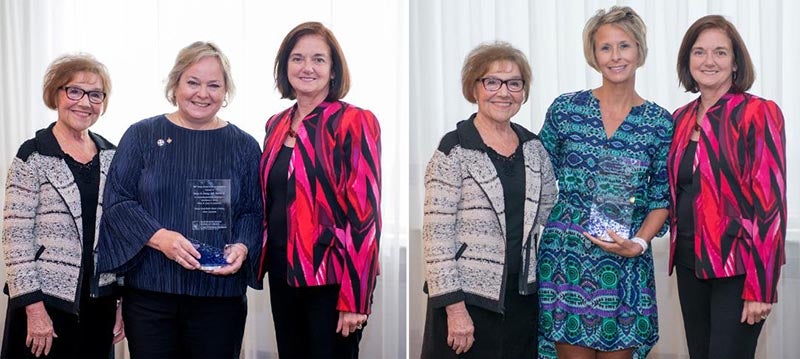 2017 Alumni Award winners, Kirstyn M. Kameg (DNP '08) and Martha K. Swartz (NUR '77)
Showcase Outstanding FPB Nurse Leaders!
Distinguished Alumni Award
Recognizes alumni who have demonstrated continuous, outstanding, creative and exemplary contributions to the disciplines of nursing and health care or have made noteworthy contributions in related fields throughout their careers.
Award For Excellence
Recognizes alumni who demonstrate outstanding leadership and achievement in nursing, and have made a significant contribution in nursing or related areas of health care.
Emerson E. Ea, PhD, DNP, APRN, CNE
Clinical Associate Professor & Assistant Dean, Clinical & Adjunct Faculty Affairs
New York University Rory Meyers College of Nursing
Young Alumni Award for Excellence
Recognizes outstanding achievement and significant contributions in nursing or related areas of health care by alumni early in their careers after graduation from Frances Payne Bolton School of Nursing.
View a List of Past Recipients