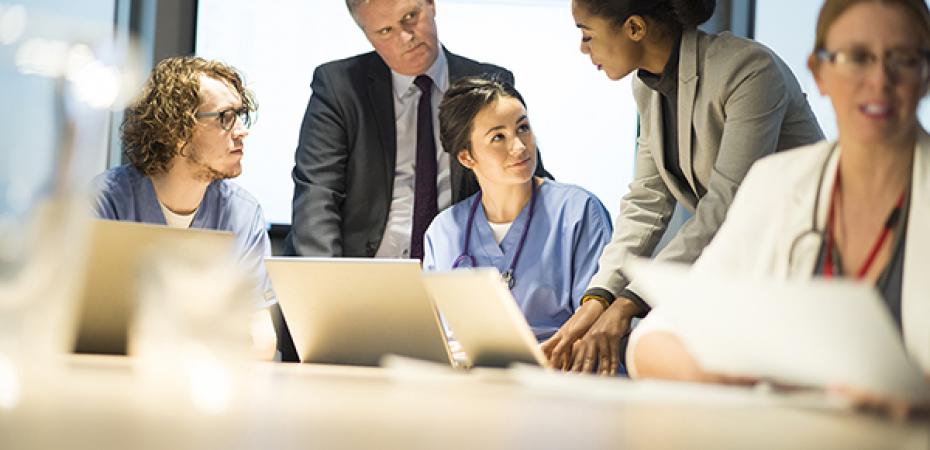 Scholarships, funding available for DNP, PhD students
Consider the Nurse Faculty Loan Program
Graduate nursing education at the Frances Payne Bolton School of Nursing (FPB) can be made more affordable through funding from the Nurse Faculty Loan Program (NFLP), which covers tuition for up to five years. NFLP funding is only available to students pursuing a DNP or PhD degree at FPB.
More Details on the Nurse Faculty Loan Program
Two-year Palliative Care Scholarship Program
New PhD students who are focusing their dissertation on adult palliative or end of life care are eligible for the Derry Ann Moritz Scholarship. The Moritz Scholar will receive two years of tuition and a $5,000/year stipend. This scholarship includes participation in clinical experiential activities that focus on palliative care, annual training and membership in palliative care professional organizations.
Discover the Moritz Scholarship 
About the DNP Program
In 1979, Case Western Reserve University's Frances Payne Bolton School of Nursing pioneered the world's first nursing doctorate (ND) in clinical practice. The ND program, the precursor to the Doctor of Nursing Practice (DNP) facilitated a return to school for nurse leaders working full time. Our executive DNP format includes weekend or week-long intensive classes held on campus during three sessions (January, May and August) or offsite in partnership with other institutions. Some courses are also offered online. DNP students choose one of three elective sequences that expand the focus of practice leadership, education leadership or executive leadership. The DNP also has a track in Nurse Anesthesia.
About the PhD Program
Founded in 1972 as the third nursing PhD program in the United States, Case Western Reserve University's Frances Payne Bolton School of Nursing continues to lead innovative research that has a profound effect on the science of nursing and changing healthcare. Our PhD program nurtures early career investigators and supports their work through mentorship and grant writing and application assistance. Learn more about our PhD program and the internal and external research scholarships available for students.