Our New Home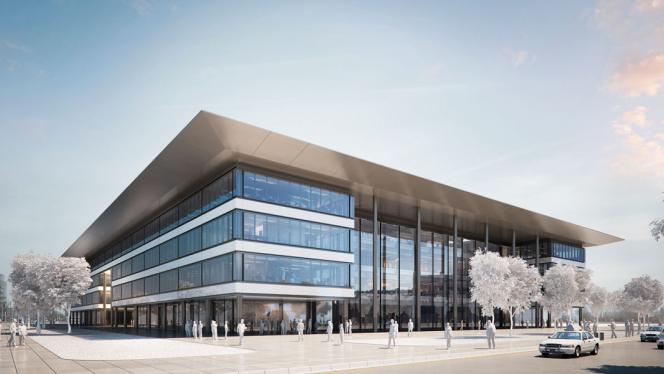 Case Western Reserve's new Health Education Campus exemplifies our efforts to bring students together to better the future of health care.
Interprofessional education is a crucial aspect of preparing future health care leaders. By encouraging team-based education among students from disciplines across the university, we prepare them to work better together in the future. Learn more about Interprofessional Education efforts at Case Western Reserve University.
Frances Payne Bolton School of Nursing has long been committed to the concept of interprofessional education. Some of our efforts include:
The Collaborative Home for Oral Health, Medical Review, and Health Promotion (CHOMP)
Through CHOMP, advanced practice nurses and students in the School of Dental Medicine work in teams to provides care to underserved patients by addressing oral health and systemic health care needs.
Student-Run Free Clinic
The Student-Run Free Clinic brings together students from the Frances Payne Bolton School of Nursing, School of Medicine, Cleveland Clinic Lerner College of Medicine and Jack, Joseph and Morton Mandel School of Applied Social Sciences. These students operate a free acute-care medical clinic for underserved populations in Cleveland.
Applied Medical Spanish Program
The Applied Medical Spanish Program aims to increase the number of graduating health care professionals who will be able to communicate with Spanish-speaking patients. Through the program, students in health care fields can enhance their Spanish speaking skills to provide better care.