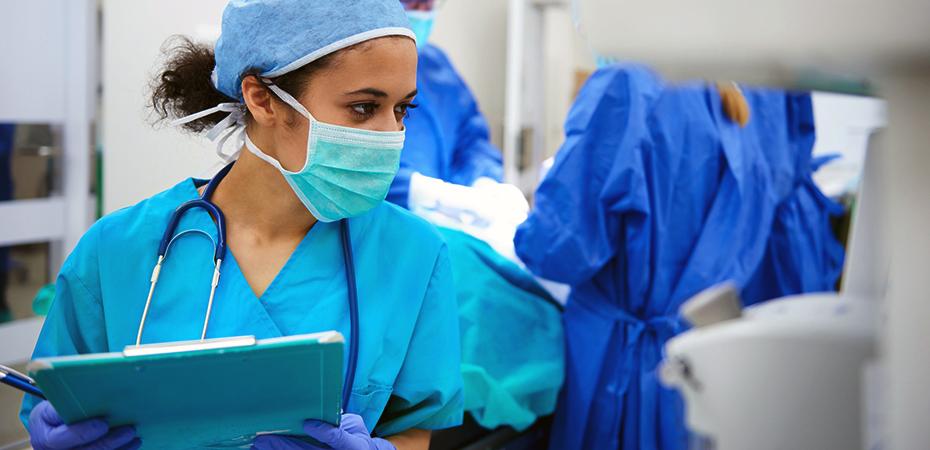 What is the Leadership Excel and Achievement Program (LEAP)?
LEAP is a pilot program designed to optimize the Nurse Anesthesia (CRNA) workforce by engaging a wider student pool. LEAP is ideal for two types of students: a student who has been previously rejected from an accredited CRNA doctoral program or a student who knows their current skills and qualifications do not meet current program standards and want to become more competitive applicants.
The Nurse Anesthesia DNP program at the Frances Payne Bolton School of Nursing at Case Western Reserve University has worked with four affiliate institutions to offer this program.
Institutions participating in this pilot program include Case Western Reserve University, Columbia University, Medical University of South Carolina, the University of Alabama at Birmingham and the University of Arizona.
Details of LEAP
This one-year certificate program concentrates on science, understanding the professional role and scholarship. Upon successful completion of this one-year certificate program, graduates will be automatically enrolled in one of the five doctoral-level CRNA programs at one the affiliate institutions.
The affiliate programs agree on an admission process that reflects the needs of all affiliates. During the pilot program of 10 students, each program will agree to enroll at least two of the student participants upon successful completion of LEAP. The program directors of each affiliate CRNA program may participate in the LEAP curriculum as much as they deem necessary.
LEAP students must agree to attend the affiliate program that admits them following their successful completion of the certificate program. The affiliate CRNA programs may require relocation to attend.
Applicants to the LEAP Certificate Program must meet the following criteria:
Previous denial from an accredited CRNA doctoral program OR current skills and qualifications do not meet doctoral program standards
Receive a recommendation from a program administrator
Meet minimum 2.7 GPA for both nursing and science
LEAP Curriculum
The LEAP program is offered remotely. For certain clinical observation courses, the LEAP program coordinators will assist with potential contact information for in-person shadowing in the student's home location if available.
The curriculum focuses on three targeted areas to increase student aptitude and competitiveness: science, scholarship and testing, and mentorship and professional socialization.
To Apply
Completed applications for the LEAP Certificate are due February 15, 2022, for entry in Summer 2022. When you create an account and select the Frances Payne Bolton School of Nursing application. From the menu on the left hand side, when you get to the Program Details page, once you select you are not applying for a dual degree, you will see the Program prompt. Select the Leadership Excel and Achievement Program Certificate. 
3 Recommenders (names and email addresses). We recommend RNs in supervisory positions at your current place of employment, professional colleagues who have earned advanced nursing degrees, and nursing instructors. The preference is for nurses who know your clinical work.
Essay: Respond in essay form to the question listed below:

Why do you need this type of program at this juncture in your life, and describe the barriers that prevented you from achieving your goals?

Resume or CV. Include employment history, military service, academic and professional fellowships, memberships, and publications.