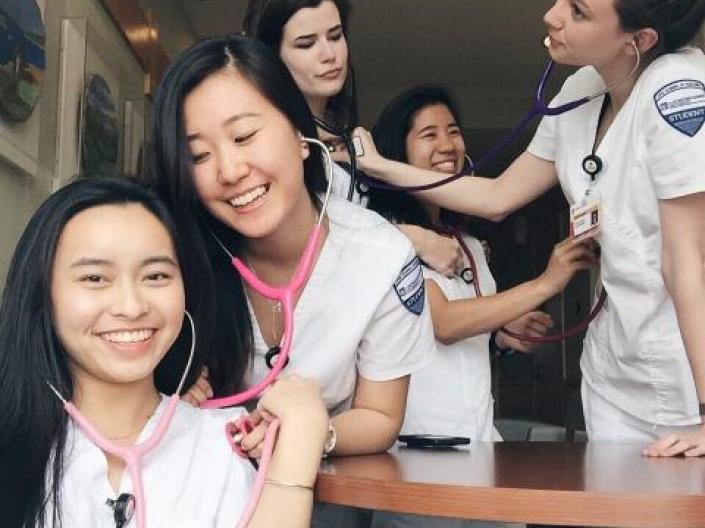 Take time to listen: First-year clinicals with Cindy Chen, Mirriam Lee, Annie Stewart, Marcela Martinez, Sarah Vannasse.
After our pediatric clinical trip to a school in Ohio City we visited Mason's Creamery. Left to right: Mara Leavitt, Vivian Zheng, Michelle Kim, Abby Casalnova, Holly Pantalone, Maria Williams.
MN students learn about critical care nursing in the Code Blue simulation lab at MetroHealth Medical Center.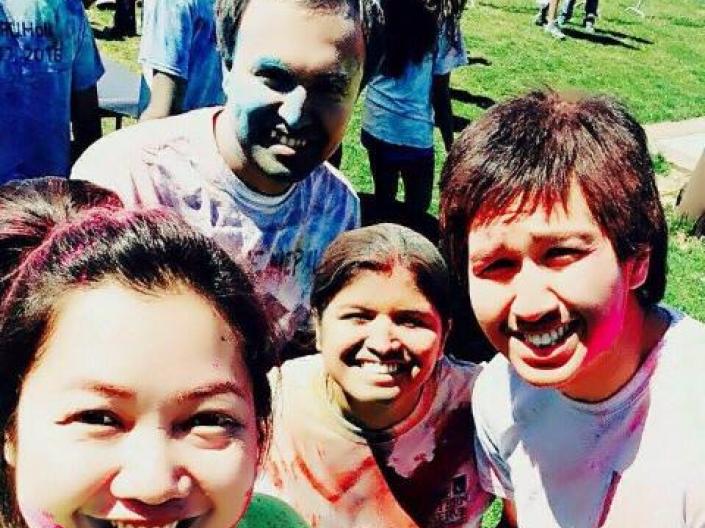 PhD in nursing students from Nepal, Nirmala Lekhak, and Thailand, Wichiya Yolpant, celebrate Holi, the festival of colors, on campus with Tirth Bhatta and Suksant Pangsrivinij.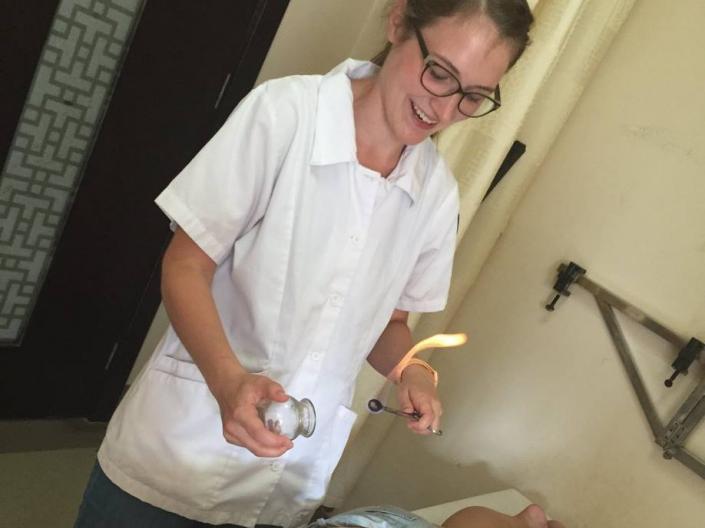 During my Capstone experience at the Community Health Center in Wuhan, China, the doctors took time out of their busy schedule to teach us about Traditional Chinese Medicine. In this photo they allowed us to practice cupping on one another. The fellow Chinese nursing students translated for the doctors to explain the significance of the treatment and how one performs cupping--a very popular treatment that promotes blood circulation in the body.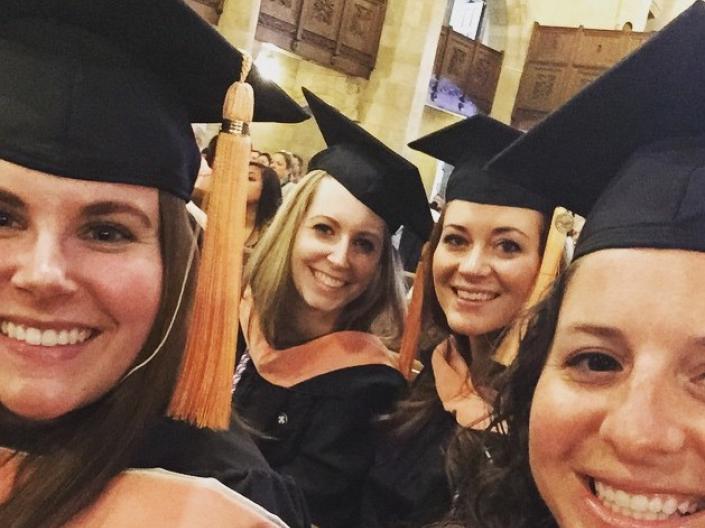 Honorable Mention: Casey McKone
MN students excited at their 2015 graduation ceremony.