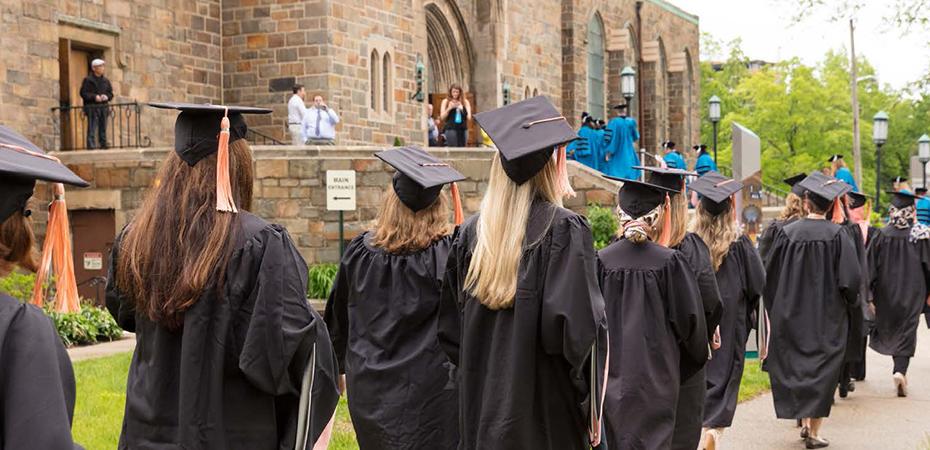 The Frances Payne Bolton School of Nursing extends hearty congratulations to the 2020 graduates! This class of graduates finished their final semester remotely, and has shown impressive resilience and flexibility during a chaotic time.
Watch the 2020 Virtual Pinning Ceremony
2020 Awards
Across all nursing programs (BSN, MN, MSN, DNP and PhD), 38 students have earned graduation awards in 2020. Please scroll through the gallery below
2020 Graduate Spotlights
Students at the Frances Payne Bolton School of Nursing are highly engaged and driven individuals. Nursing students commit not only to a difficult academic schedule, but also to a rigorous series of clinical rotations. Below, a few 2020 graduates share stories about their experience at CWRU, graduating amid a global public health crisis and advice for future nursing students.
#CWRUGrad2020 on Social Media
Thank you to the FPB nursing graduates who shared their accomplishments on social media during commencement weekend. We had such a fun time celebrating with you!
It's official: https://t.co/UZIHi2DZlH!!!

Look, Mom: We did it! 🕊💔♥️

Thanks, @byers1926, for the backyard photo session...and for everything 🥰!

To our children: It's all for you.@cwru @fpbnursing #DNP#DoctorofNursingPractice#CWRUGrad2020 #VirtualReality#ShineOn pic.twitter.com/iWpKTpvbzA

— Ophelia M. Byers (@DrByersDNP) May 17, 2020
Not the PhD commencement weekend I always dreamed of, but still finding ways to celebrate! Thanks for the past 9 years, @cwru and @fpbnursing! 🎓🥳 #AcademicChatter #phdchat #PhD #Graduation2020 pic.twitter.com/nBwwpbEUYW

— Julia Blanchette, PhD, RN, CDCES (@JBlanchetteCDE) May 17, 2020
I'm deeply grateful to all who helped and supported me on this wonderful journey! Special thanks to Dr. Joyce Fitzpatrick, my amazing adviser for her encouragement and continued mentorship! #DNP #CWRUGrad2020 @pnanewyork @fpbnursing pic.twitter.com/98wJJOMoaW

— Warly Remegio (@WarlyAR) May 18, 2020