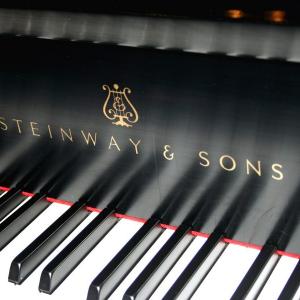 Saturday, December 4, 2021, 3:00 PM
Harkness Chapel, 11121 Bellflower Road Cleveland, OH
Event Details/Summary
Program information will be posted here on the day of the event.
Featuring Case Western Reserve University student pianists performing collaborative works. Free and open to the public. Directions and nearby parking options. 
Increasing COVID-19 cases within Northeast Ohio have prompted Case Western Reserve University to resume its requirement that masks be worn indoors. In addition, only those who are fully vaccinated (two weeks past their final dose) should attend any campus event. Leaders continue to monitor pandemic developments and may need to adjust health protocols further as circumstances warrant. In-person is subject to change based on COVID-19 guidelines.
---
About the Keyboard Ensemble
Visit the Keyboard Ensemble Page
Keyboard Ensemble is designed for music majors whose primary instrument is piano. The format involves coaching of in-class performances of solo literature, piano duets, and collaborative piano genres by enrolled students, as well as written and spoken presentations focusing on keyboard history, literature, and performance critique. The course meets once per week. It is highly recommended that students be concurrently enrolled in applied lessons.