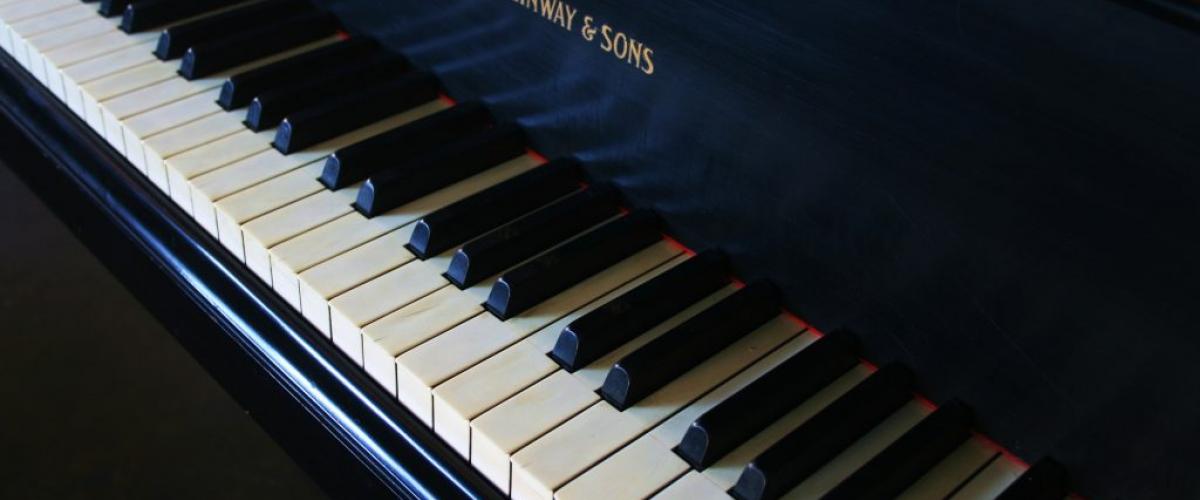 Director
Irwin Shung (Fall 2023)
Rehearsal Day/Time
Th, 11:30 AM-12:45 PM
Rehearsal Location
Harkness Classroom
Participation Information
About
Keyboard Ensemble is designed for music majors whose primary instrument is piano. Both in practice and performance, the ensemble focuses on solo literature, piano duets, and collaborative piano genres, as well as keyboard history, literature, and performance critique. The ensemble presents one recital at the end of semester with each student performing an ensemble piece. 
Questions: Irwin Shung
Auditions
It is highly recommended that students be concurrently enrolled in applied music lessons (MUAP) in piano. Non-majors who are pianists and majors whose primary instrument is not piano may enroll with instructor permission following a successful audition. Auditions are held the first week of the semester during the class meeting time.
Pianists interested in chamber ensembles should follow the audition information on the String/Piano Chamber Music Ensemble page. 
Registration
Enrollment permissions are granted in the Student Information System (SIS) following a successful audition or during the first week of class. Once course permissions have been granted (before the Drop/Add period ends) students should return to their SIS account to register in the appropriate MUEN course. The Drop/Add Period ends on the 2nd Friday of each semester.
Performances
All performances held in the Maltz Performing Arts Center as part of the Silver Hall Concert Series or in Harkness Chapel as part of the CWRU Music Concert Series are live-streamed for free concurrently with the posted concert time. All concerts occur in eastern time.