News at Frances Payne Bolton School of Nursing
News
Located at the heart of University Circle, Cleveland's renowned health care and cultural district, Case Western Reserve University's Frances Payne Bolton School of Nursing is a globally recognized leader in nursing education & research.
Learn more from our news stories, events and announcements.
---
The US is in for a tough flu season: Four Questions Answered
Updated Jan. 11, 2018 on The Conversation
This year, Australia suffered a record number of flu infections. This has some experts concerned that the U.S. will suffer a harsh flu season as well. Irena Kenneley, associate professor of nursing at Case Western Reserve University, explains what the news means and why it's important for Americans to receive their annual flu vaccine.
Read more on The Conversation >
---
Case Western Reserve University nursing senior Gage Blair was selected to the American Football Coaches Association All-America Second Team for his outstanding play during the 2017 season for the Spartans.

Blair becomes the first CWRU player to be named an All-American by any organization since both quarterback Dan Whalen (AFCA & D3football.com) and Tony Opperman (D3football.com) were selected in 2009. He is the 49th All-American overall in program history, and the seventh offensive lineman to earn the honor in program history, along with John Liebenthal (1982), Mark Raiff (1983-85), Mike Ciani (1986), Tim Lynch (1986), Steve Schindler (2002), and Opperman (2009).

The honor is just the latest for Blair, who was named to D3football.com All-South Region Second Team last week, marking his second-straight season claiming an all-region honor. He was named to All-Presidents' Athletic Conference First Team in 2017, becoming just the first CWRU player since the team rejoined the conference as a football affiliate member in 2014 to earn All-PAC recognition four times, and the only player in program history to claim first team recognition by the league three times. In addition, he was selected to the All-UAA First Team for the second time this season, and become one of 10 players in program history to be named to an all-association team four times.

Read more on Case Athletics >
MN student Megan Palko Grudzinski talks about her Warrior Games wins on & off the track, and overcoming PTSD.

Read more in Women's Running Magazine >
5 Sleep And Health Myths You Should Stop Believing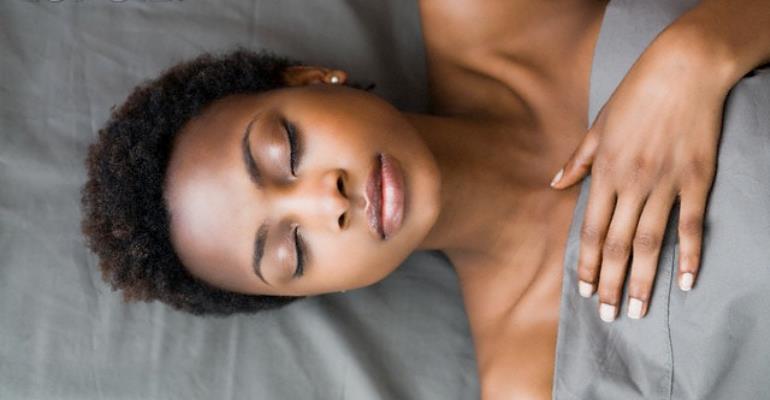 Photo credit - imarcade.com
Myth: You must get eight hours of sleep every night.
When it comes to sleep, it's not one size fits all. "A person's sleep need is genetically pre-determined," Michael Decker, an associate professor of nursing at Case Western Reserve University, told Shape."Some people need a little bit more, and some need a little bit less."
---
Case Western Reserve University awarded $4.9 million to test digital methods of reducing MS-related fatigue
With geographic barriers limiting treatment options for many people with multiple sclerosis (MS), a Case Western Reserve University researcher will use a new $4.9 million award to test online- and teleconference-based adaptations of methods that reduce fatigue and improve quality of life when delivered in person.
"As recent as a generation ago, people with MS might be told fatigue was 'all in their head' and to force themselves through this profound barrier to meaningful participation in a job, family or social life," said Matthew Plow, an assistant professor at the Frances Payne Bolton School of Nursing at Case Western Reserve and lead researcher on the four-year project funded by the Patient-Centered Outcomes Research Institute (PCORI).
"Now there are effective non-drug solutions that can lessen fatigue and empower people with MS to become more active," he said. "Unfortunately, these are not widely available."
---
Jaclene A. Zauszniewski, PhD, RN-BC, FAAN: 2017 Psychiatric Nurse of the Year
Jaclene Zauszniewski has come a long way from the moment she knew she wanted to be a psychiatric-mental health nurse. "During my psychiatric clinical rotation in my diploma nursing program, I trained in a state mental hospital, where very few families visited," she says. "I thought things could and should be so much better." Despite her inclination towards mental health care, Dr. Zauszniewski first worked in a maternal-newborn setting at the hospital affiliated with her diploma nursing program to fulfill a two-year commitment. Years passed and this two-year commitment became ten. During those years, Dr. Zauszniewski was never able to forget her initial attraction to psychiatric-mental health nursing. As she describes it, "After ten years, I made a life-changing, albeit scary, decision to pursue my original clinical interest and started working as a psychiatric-mental health nurse." But, once she was in the psychiatric-mental health nursing field, she says, "I really felt I was finally where I belonged."
Read more from the American Psychiatric Nurses Association >
---
Cleveland pre-K and kindergarten students to be screened for lead poisoning by CWRU nursing students
BSN students from Case Western Reserve University will start testing preschool and kindergarten-aged Cleveland school students for lead poisoning as part of a pilot program to bolster the dismal screening rates for the dangerous toxin.
Startlingly few children -- only about a third -- who are at risk for lead poisoning in the Cleveland area are screened for lead, according to a 2015 analysis for The Plain Dealer by Ohio State University's Kirwan Institute for the Study of Race and Ethnicity.
The goal is to reach 80 percent of children screened by 2019, according to Marilyn Lotas, an associate professor at Frances Payne Bolton School of Nursing, who will oversee the program.
The program is starting small this school year, with undergraduate nursing students expected to screen 100 children at three schools. It will then expand to additional schools, eventually screening all Cleveland Metropolitan School District preschool and kindergarten students who need the tests annually.
Students who have been tested recently for lead, based on their health records, won't be screened. For those not tested, nurses will seek parental permission for a finger prick blood test. Tests positive for lead will require a follow-up test with blood drawn from a vein by experienced graduate nursing students, who also will be helping with parent outreach and education.
Read more from The Plain Dealer >
---
CWRU expands student loan-forgiveness program for doctoral nursing students with $1.5 million federal grant
A program that partially forgives student loans for doctoral students who go on to teach nursing is expanding at the Frances Payne Bolton School of Nursing at Case Western Reserve University, thanks to a new $1.5 million federal grant.
The grant from the Health Resources and Service Administration (HRSA) for the 2017-18 academic year will grow the school's Nurse Faculty Loan Program to 130 students this year, from 114 currently enrolled.
The loans are awarded to students to help pay tuition and other costs, up to $35,000 a year. The students can then get 85 percent of their loan total forgiven if they go on to teach nursing for at least four consecutive years at an accredited nursing school.
That formula works out to a maximum of $150,875 of the total $177,500 a student could borrow in a five-year period while in graduate school.
---
Cleveland Mayor Frank Jackson met with students from Asia University and Taipei Medical University in July 2017. The students are participating in a month-long educational nursing program at Frances Payne Bolton School of Nursing.
---
Nurses connect the health care dots
As a Certified Financial Planner, Richard Martin often draws on his background as a geriatric nurse when he assists families facing long-term care crises. He knows of the pressure patients and their families are facing when they make bad health and financial decisions—or avoid tough calls entirely.
"Despite lots of information, people aren't making decisions about their future capacity and care, and how they want their life to finish, even though these make a big difference in life outcomes," he says.
Martin decided to find out why. "Nurses are embedded in communities. We're there when babies are born, when families make life-or-death decisions, when people die. That gives us an opportunity—maybe even a duty—to do research."
Using behavioral economics and decision science, Martin studies the impact of cognitive bias, emotional regulation, and financial threat on long-term care choices. "Gerontology is a critical area in public health. I'm trying to recognize powerful patterns in our thinking and to tailor education and social support to these, and to help people understand risk. We need to realign our thinking toward core values that affirm human dignity and the value of aging."
Martin also felt it important to make a mark on what many consider a women's profession. "To equate a good nurse with something that supposedly comes naturally on the basis of her gender is to not only misrepresent that gender; it misrepresents the amount of work it takes to become an empathic professional."
---
FPB helps future nurses get virtual help
Teaching nursing students about the complexities of health care quality and safety through traditional textbooks can be difficult.
"Most education in textbooks is, 'Well here's the ideal. Here's how it should be,' " said Mary Dolansky, director of the Quality and Safety Education for Nurses (QSEN) Institute at Case Western Reserve University. "It does not integrate the complexity of health care today."
The QSEN Institute has partnered with educational software developer Shadow Health to bring web-based virtual patient simulations to students, who can interact with digital patients to perform assessments and practice documentation, while demonstrating critical thinking.
Read more from Crain's Cleveland Business >
---
5 questions with…Julia Blanchette, PhD nursing student working to save camp for children with diabetes
Julia Blanchette (CWR '14), a PhD student at the Frances Payne Bolton School of Nursing, still remembers how distressed she was when she was first diagnosed with Type 1 diabetes at age 7.
She also has never forgotten how much better she felt about living with diabetes when she attended a summer camp with other children who also suffered from diabetes.
Today, she conducts research at Case Western Reserve University into the adverse psychosocial effects of Type 1 diabetes on self-management outcomes among those transitioning from pediatric to adult health care. She has also stayed connected to summer camp, working the last few years at the nation's oldest camp for children with diabetes, Camp Ho Mita Koda in Newbury, Ohio.
"Diabetes camp is so important—children learn how to be independent individuals with Type 1 diabetes."
So when The Diabetes Partnership of Cleveland on April 5 announced the immediate shuttering of the camp, Blanchette was among those who was moved to help keep the camp open this summer.
---
10 Questions: Elizabeth Madigan, PhD, RN
Hidden problem in healthcare: the aging provider workforce
Elizabeth Madigan, PhD, RN, is the CEO Designate at the Honor Society of Nursing, Sigma Theta Tau International (STTI). She was previously Independence Foundation Professor in Nursing Education at the Frances Payne Bolton School of Nursing at Case Western Reserve University in Cleveland, Ohio. Madigan was director of the school's Pan American Health Organization/World Health Organization (PAHO/WHO) Collaborating Center for Research and Clinical Training in Home Care Nursing.
---
Gut feelings guide clinical decisions by nurse practitioners
Intuition—often described as a "gut feeling"—factors prominently in clinical reasoning and decision-making by health care professionals. But new research from Case Western Reserve University concludes there is no relationship between a nurse's years of work experience or gender and his/her use of intuition.
The findings are contrary to previous research showing intuition as associated with nurses' level of clinical experience.
"It has been accepted that experienced nurse practitioners can anticipate problems and outcomes better than one with less experience. Our results suggest that is not the complete picture," said Deborah Lindell, co-author of the study and associate professor at the Frances Payne Bolton School of Nursing.
---
Kangaroo care – why keeping baby close is better for everyone
A shortage of incubators and a hunch about marsupials inspired a Colombian doctor to try something radical to save premature babies' lives: constant skin-to-skin contact with parents. It's cheaper than high-tech neonatal care – and it may be better, too.
One early visitor to Bogotá was Susan M. Ludington, PhD, CNM, FAAN, the Carl W. and Margaret Davis Walter Professor of Pediatric Nursing from Case Western Reserve University in Cleveland, Ohio. She went to visit Charpak in 1988 after seeing a short video of KMC being practised, and later returned to the states to find support from the head of neonatology at the Hollywood Presbyterian Hospital. He agreed to let her do a study on KMC – the first ever in the US.
"We were trying to determine if it was safe and we found yes, it was safe, better than safe," says Ludington.
---
Improving health of grandparents taking on stresses of parenting aim of new $2 million NIH grant
As the number of grandparents caring for grandchildren full time continues to swell, so do the stress-induced health risks associated with such a demanding responsibility.
Now, a four-year, $2 million grant from the National Institutes of Health will allow researchers at Case Western Reserve University's Frances Payne Bolton School of Nursing to refine and test a new approach to help grandmothers manage the stresses of the this new role—and hopefully reduce the emotional and physical fallout that often results.
In the study, grandmother caregivers will participate in a web-based program designed especially for their unique needs to improve coping skills to manage stressful situations.
"From the comfort of home, grandmothers can use an online tool that will aim to reduce depression and improve health, family functioning and overall well-being," said Carol Musil, the Marvin E. & Ruth Durr Denekas Professor of Nursing, and leader of the study.
---
Virtually Nursing: Emerging Technologies in Nursing Education
Augmented reality and virtual simulation technologies in nursing education are burgeoning. Technologies present opportunities to improve teaching efforts, better engage students, and transform nursing education. A video and article authored by Cynthia L. Foronda, PhD, RN, CNE, ANEF presents newly emerged products and systems that nurse educators should know about. Celeste M. Alfes, DNP, MSN, RN, CNE associate professor in the School of Nursing and director of the Center for Nursing Education, Simulation, and Innovation is a co-author of the article along with others from around the country.
The Frances Payne Bolton School of Nursing's helicopter simulator is included at 2:54.
---
Class searches for the meaning of a "good death"
An elderly woman is laid on a stainless-steel table, her hands folded, with a white sheet covering her face. For many of the Case Western Reserve University students in this class—Perspectives on Dying and Death: Normalizing the Inevitable—it's their first time seeing death up close.
In the weeks leading up to this field trip to the Busch Funeral and Crematory in Parma, these SAGES students prepared for the experience by writing their own obituaries and contemplating what a "good death" means to them, assuming there is such a thing.
"We are all born with the disease of mortality," said Maryjo Prince-Paul, an associate professor at Case Western Reserve's Frances Payne Bolton School of Nursing, who teaches the course. "In the class, we try to confront death as something more than an abstract possibility—it's going to happen to all of us and our families and friends."
---