Like other research endeavors in science and engineering, they require significant amounts of computational power. UTech Research Computing provide a critical resource for an expanding spectrum of disciplines, since it enables researchers to solve large-scale, data-intensive, advanced computational problems on topics across the disciplinary spectrum faster, more accurately and more efficiently.
A research computing resource comprised of thousands of processors working in parallel; discipline-specific software; visualization tools; multi-tiered, scalable storage; and high-speed networking enables research of this caliber at Case Western Reserve University. Resources such as the high performance computing cluster provide immediate, cost-effective access to a supercomputer capable of supporting the work of researchers in all departments, across all disciplines at the university.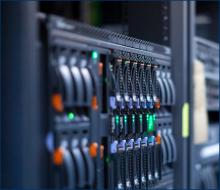 In addition to high performance computing, the UTech Research Computing group provides data visualization and graphics processing; data storage; database creation, management and consultation; a high-speed network; and funding-agency application consultation.