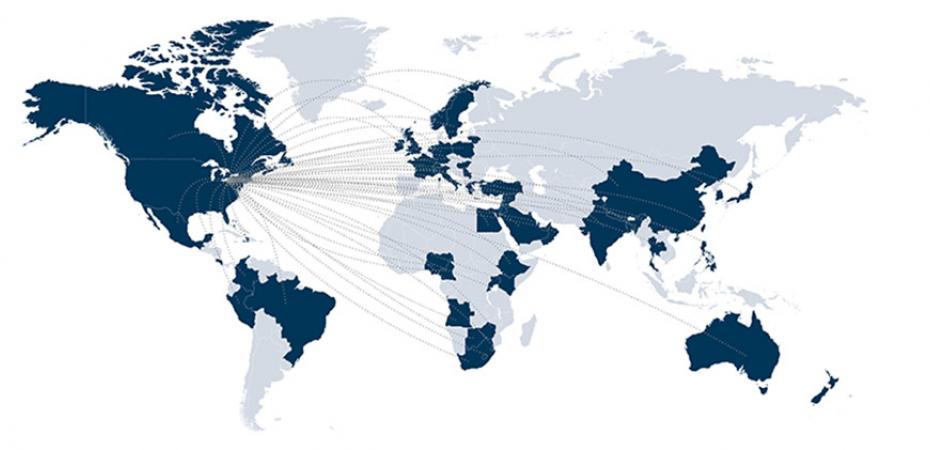 A Commitment to International Health
The Frances Payne Bolton School of Nursing has a strong legacy and many current activities in international health. 
We welcome international students and scholars who wish to come study with our faculty and visit premier clinical sites. In addition, there are a number of opportunities for our students to Study Abroad in International Locations.
Currently Funded International Research
Amy Zhang, "Assessing Depression in Chinese Cancer Patients" – 2017-2018 Fulbright Scholar Grant. China.
Shirley Moore, Co-Investigator. "The Power of Personal Strengths – Using Gamification to Support Patients in Chronic Illness Management." C. Ruland, Principal Investigator. The Research Council of Norway. RCN #24802. 1/1/16-12/30/18.
Allison Webel, Bridging the Treatment Gap for Rheumatic Heart Disease (RHD) in Sub-Saharan Africa: A Uganda—Case Western Reserve University Partnership and related citations:
*Huck, D.M., Naulbwama, H., Longenecker, C., Frank, S., Okello, E. Webel, A.R. A Qualitative Examination of Secondary Prophylaxis in Patients Affected with Rheumatic Heart Disease in Uganda.  Global Heart. 10(1) 63-69.
A.Y. Chang, J. Nabaale, H. Nalubwama, I. Ssinabulya, E. Okello, C. Longenecker and A. Webel. Characteristics and Motivations of Women of Reproductive Age in Uganda with Rheumatic Heart Disease: A Mixed Methods Study. Consortium of Universities for Global Health Annual Meeting; April 7-9, 2017; Washington, D.C.