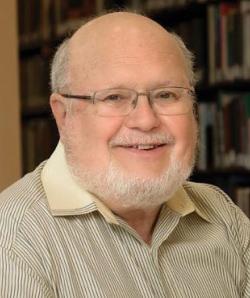 Senior Instructor Emeritus
Gerald Strom is the Director of the Intensive Weekend Program and maintains the faculty rank of Senior Instructor for the Jack, Joseph and Morton Mandel School of Applied Social Sciences of Case Western Reserve University.
He served as Director of Field Education for eleven years. Most recently, he served as Interim Director for Recruitment and Admissions from May through December of 2007. He has been a faculty member since 1989. He teaches courses in child abuse and family violence,
the DSM, and child, adolescent, and adult development. He held the position of Director of Field Education at MSASS for fourteen years.
His professional experience includes thirteen years as Social Work Supervisor at MetroHealth Medical Center's nationally recognized sexual abuse program. He has remained actively involved in the analysis, validation, and treatment of child sexual abuse. He has presented at numerous conferences and training seminars on the recognition, validation, and treatment of sexual abuse, physical abuse, and family violence both locally and nationally. He has served as sexual abuse and clinical consultant to numerous social service agencies and private practitioners. He served as Chair of the Cuyahoga County IntraFamily Sexual Abuse Council for two years, was appointed to the American Bar Association Task Force on Sexual Abuse, and was a member of the executive committee of the Council on Children, Youth, and Families for the Cleveland Federation for Community Planning.
He served as president and vice-president of the Board of Directors of Bellflower Center for the Prevention of Child Abuse, has been a member of the clinical advisory board of the West-Side Ecumenical Ministry, and is presently serving as chair of the professional advisory board to the Social Work Department of Ursuline College. He has served as the first vice-president of the Ohio Chapter of the National Association of Social Work. He has maintained a private clinical practice for the past 28 years.
Why I Chose This Profession
I am interested in working with children and their families.
"Jerry Strom was so patient and encouraging to me when he first recruited me. I had a life-changing situation occur in my family that caused me to postpone my matriculation. Two year later, he still remembered my name when I reached out to him. He will never never know much that touched me, and he will forever be special to me. I am indeed one of 'Jerry's Kids!' " – Rosa Nance, MSSA 2014
Teaching Information
Teaching Schedule
Course List:
Human Development over the Life Span
Advanced Child and Adolescent Development
Child Abuse and Family Violence
Research Information
Research Interests
Sexual abuse issues of investigation, assessment and treatment
Consultation and supervision
Field education
Clinical practice
Recent Funding
Recent Grants
Lead–EFS Executive Training
Project Director
Cleveland State University, Cleveland, Ohio
$55,500
2011–2012
Career Executive Training
Project Director
Cleveland State University, Cleveland, Ohio
$91,810
2007–2012
Education
Master of Social Work
Howard University
Bachelor of Arts
Ohio University
Additional Information
Concentration:
Alcohol & Other Drugs of Abuse
Children, Youth, and Families (Co- Chair)
Mental Health
Affiliations
National Association of Social Workers
American Association of Social Work with Groups
Board of Examiners in Clinical Social Work