Study abroad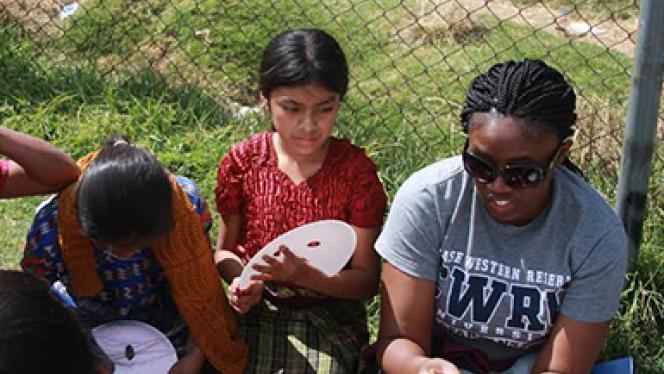 Study abroad courses count as credit toward the social work minor.
Studying social work allows Case Western Reserve University undergraduates of any major to supplement their understanding of some of most complex social issues of our time, including oppression and privilege, poverty, violence, social justice, alcohol and other drug abuse, and community development. Armed with a social work minor, you'll be better prepared to contribute to local, national and global conversations about society's most pressing concerns.
The social work minor is ideal for those considering careers in the health industry, government, nonprofits, or education. The minor offers active, interdisciplinary learning that is practical and applied to real-world settings. Courses can be taken on campus or through short-term Study Abroad programs offered by the Mandel School.
Select Courses
The social work minor consists of 15 credit hours of courses. Choices include:
SASS 284: Oppression and Privilege in a Multicultural Society
SASS 315: Adoption Practice and Policy
SASS 355: Drugs and Youth
SASS 367: Poverty and Children
SASS 369: Social Networking and Community Organizing in the 21st Century
SASS 385: Social Welfare Capstone
SASS 390: Independent Study
SASS 391: Seminar on Community Needs and Services
"The social work minor was created to give CWRU undergraduates access to the exceptional scholars and practitioners in the Mandel School. Ranked by U.S. News and World Report as #1 in Ohio and #9 in the nation, the Mandel School is a leader. Our courses, taught by practitioners, examine issues and problems that directly affect people and their communities. Our teachers draw examples from their own research and practice."
—Grover C. Gilmore Jack, Joseph and Morton Mandel Dean in Applied Social Sciences
For more information on the social work minor, contact Dean Gilmore.