Become a Change Leader at the Mandel School
Earn a degree from Case Western Reserve University's Jack, Joseph and Morton Mandel School of Applied Social Sciences, ranked the no. 9 best school of social work in the country, while maintaining your personal and professional commitments. We offer our master of social work degree program online, so working professionals across the country who are interested in earning their MSW can pursue graduate education and work to create a more just world.
The Online Learning Experience
The online social work master's experience at the Mandel School includes weekly live classes, in-person field education and continuous student support. We designed our online social work master's program to fit seamlessly into a variety of lifestyles. The rigor of the program is the same as our on-campus and intensive weekend options—the only difference is that the program is delivered entirely online, with no campus visits required.
The Digital Classroom
Our online social work master's program uses Zoom, an intuitive online learning platform available on desktop and mobile devices. You will attend live, online classes of approximately 15 students and collaborate closely with faculty and your peers.
Access to Social Work Education Leaders
Our online social work master's program is designed and led by the same distinguished faculty who teach in our on-campus programs. You will learn from social work education leaders who are passionate about shaping social work discourse and forming the next generation of change agents and social work leaders.
Student Support
During the program, you will have full access to our dedicated student-support staff. From technology support to academic advising to field placement assistance, our team will help address any problems that may arise. We also offer career services such as counseling and networking opportunities to prepare you for success after graduation.
Get More from the Program
As a student, you will receive up to 15 months of complimentary access to LinkedIn Premium Career, where you can contact recruiters via InMail, receive applicant insights and sharpen your skills with on-demand courses.
Online Social Work Master's Program Overview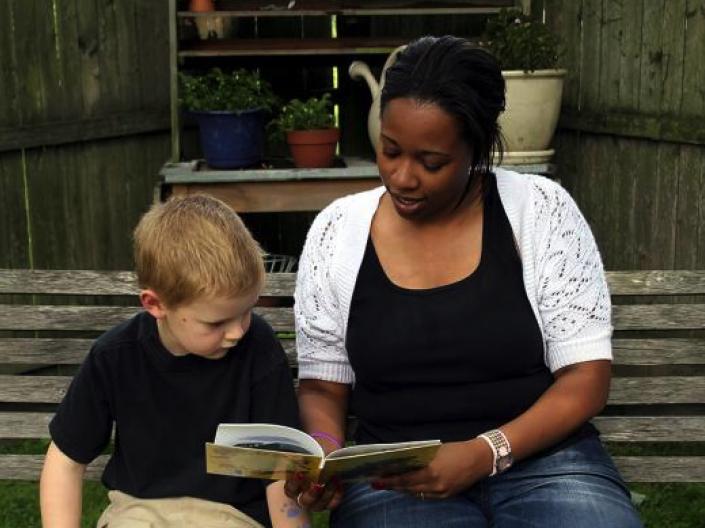 60 Credits for Traditional | 39 credits Advanced Standing | No campus visits required
With an emphasis on educating social work leaders, the MSW is designed for individuals who want to address the needs of their communities by driving large-scale social change.
The online social work program is CSWE-accredited.
---
Paths of Study
We offer three paths of study—two clinical practice and one macro—so you can hone your skills and prepare to serve a specific population.
Children, Youth and Families
You will provide a range of services to individuals and families, including marital therapy, family counseling, parent education and child welfare.
Mental Health with Adults
You will lead change as a clinician in community-based mental health practice settings including hospitals, substance abuse treatment programs and mental health centers.
Community Practice for Social Change
You will advocate for marginalized and vulnerable populations by addressing society's biggest social justice issues, such as poverty, human and women's rights, and cultural diversity.
All paths of study are available to students on both the traditional track and advanced standing track. Learn more about the specific courses you'll take.
---
Field Education
An essential component of a master's in social work, field education is a structured space for you to develop clinical skills, build your confidence in the field and translate what you learn in online classes to a professional setting.
Our field placement team will work with you to find placement sites in or near your community. You will gain experience through fieldwork while also taking online classes, so you can apply classroom topics during your practice as you learn them. Students in our traditional track will complete 900 hours of fieldwork, and advanced standing students will complete 500 hours of fieldwork.
Online Social Work Master's Admissions Requirements
The admissions standards for our online social work master's program are the same as for our full-time, on-campus degree and intensive weekend degree programs. All applicants must hold a bachelor's degree from an accredited college or university and have earned an undergraduate GPA of 2.7 or higher.
The GRE is not required to apply, and there is no application fee.
You can learn more about our admissions process and view the specific application requirements on our website.
Same Degree Program. Different Delivery.
The Mandel School also offers our hallmark social work master's degree program in a full-time, on campus format and a part-time, intensive weekend format.
Get Started Today
Become a change leader and build a more just world in the Mandel School's online Master of Social Work (MSW) program.