Why is this important?
Stress is experienced by many people on a daily basis. The American Psychological Association and the National Institute of Mental Health describe numerous effects of stress on health, including physical health issues such as cardiovascular disease. While all stress is not bad, chronic stress may affect overall health negatively.  Learning how to manage the stressors that one experiences is important for good health.
---
NEW! Release, Relax and Reach TM
Join Heidi Weiker for Release, Relax and Reach TMa program designed to help you do just that. Participants will discover a brighter and healthier sense of self and well-being.
Each week the class will cover a method/practice for Releasing, Relaxing and Reaching.  You will play with re-booting and regenerating, rewiring and remembering, and renewing and reconnecting with what matters. You will share stories, ideas and brainstorm solutions. And you will have the opportunity to create your own authentic and very personalized best practices for the stress and struggles in your life.
Move beyond surviving to thriving with this 8-week class.
Release, Relax and Reach TM
Tuesdays from 12:30-1:30 PM
June 12 through August 7 (no class July 3)
School of Law Room A58
---
Stress Management & Resilience Training (S.M.A.R.T.)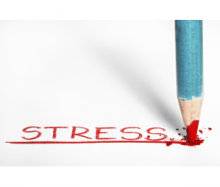 Learn how to effectively manage stress and improve your overall health and well-being with Stress Management and Resilience Training (S.M.A.R.T.), an 8-week interactive workshop series created by University Hospitals' Connor Integrative Health Network.
SMART 1.0
Mondays at 12:30 PM
June 11 through August 6 (no class July 2)
BRB 105
---
Meditation
Practicing meditation regularly can help reduce stress, improve focus and concentration, and improve general wellness leading to greater workplace productivity. Meditation at CWRU is an 8-week class.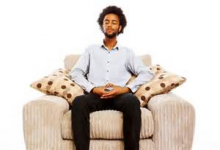 Meditation
Wednesdays at Noon
May 23 through July 18 (no class July 4)
Wickenden 321
---
Mindfulness
Mindfulness is a series of eight interactive workshops designed to teach the practice of mindfulness to improve your ability to focus and‌ positively impact your overall health and well-being.‌
Mindfulness
Look for a new class in the Fall of 2018!
---
S.M.A.R.T. 2.0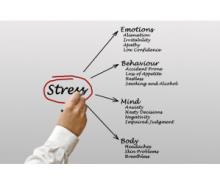 A more intensive workshop designed to build upon the experience and skills developed in the S.M.A.R.T. program. This series is perfect for ‌people who have completed SMART 1.0 at CWRU. Strengthening and adding new tools for stress resilience skills will enhance participants' ability to create positive sustainable behavior change leading to optimal health.
SMART 2.0
Look for a new class in the Fall of 2018!
---
SelfHelpWorks Stress and Resilience Training
ON-LINE Stress Management

SelfHelpWorks LivingEasy program is a multi-session class which will change the way you think, feel and react to stressful situations.
Read more: LivingEasy Stress & Resiliency Program
To register, follow the prompts on the SelfHelpWorks page of this website.
---
Individual Counseling through Impact Solutions
All benefits eligible faculty and staff and their families can receive up to five free counseling sessions per occurrence for a variety of issues including:
Anxiety
Work/life balance
Marital stress
Depression
Substance abuse
and more
Contact Impact Solutions at 1-800-227-6007 to request your first session.
Please note that this service covers CWRU faculty and staff, spouses/partners, household members, dependents living in and away from home, even parents and parents-in-law.