Walk This Way
Walking a little can go a long way. Just 30 minutes a day can help you burn fat and lose weight. Check out our 1,2 and 3-mile campus walking maps. If the winter weather makes setting a brisk, safe pace a challenge, head to the indoor track at the Veale Recreation Center for a mid-day walk.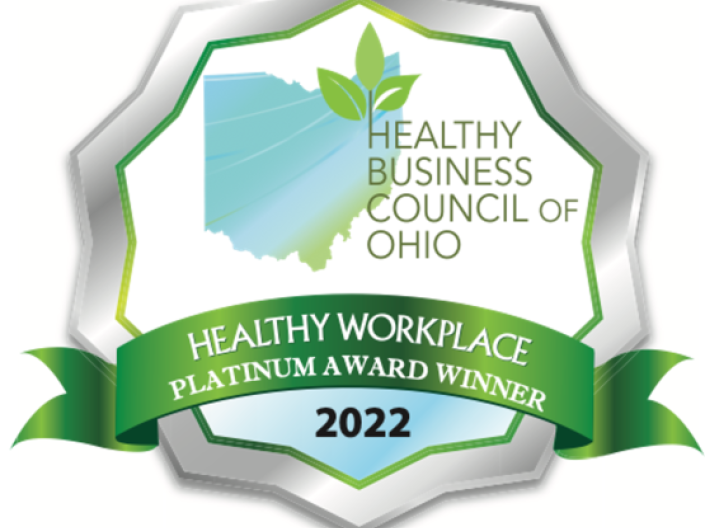 Award Winning Wellness Program
The CWRU Wellness Program is pleased to share that we were awarded the 2022 Healthy Workplace Platinum Award for the first time, after achieving Gold the past four years! This award recognizes Ohio employers who demonstrate commitment to wellness through comprehensive worksite health promotion and wellness programs.
Testimonials
86% of Spring 2022 Reflection Point participants found that the program helped them know and connect with their colleagues more deeply.
Fall 2022 participants in A Functional Approach to Optimizing Women's Health had an average reduction of symptoms of 44% (symptom decrease ranged from 13% to 76%).
Fall 2022 participants in The Work Happiness MethodTM  experienced a 34% reduction in burnout symptoms. There was a 24% increase in participants reporting "I am flourishing and experiencing positive well-being."
Off Campus Resources
The CWRU Wellness Program offers a variety of opportunities for participants to earn the Wellness Program Incentive on campus and online. However, there are off-site opportunities that may meet the criteria as well.  These include programs offered through health insurance carrier Medical Mutual of Ohio, as well as community recreation centers, online classes with Avidon Health (SelfHelpWorks), and more.