Discovering the Future of Dental Medicine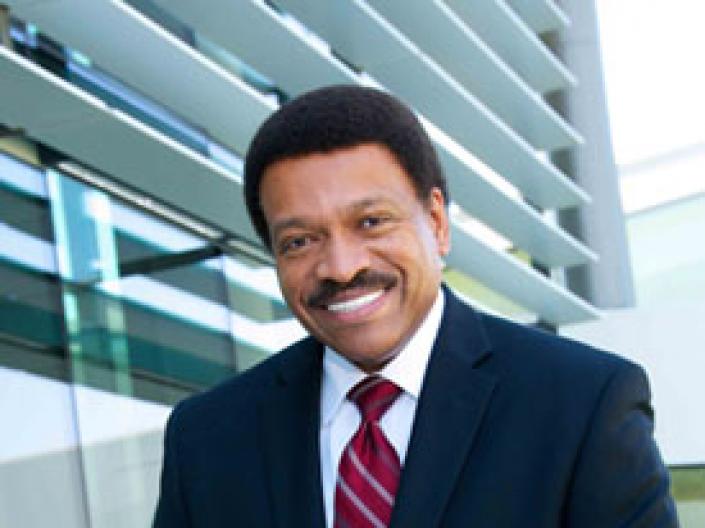 From the Dean
A message from Dean Kenneth B. Chance.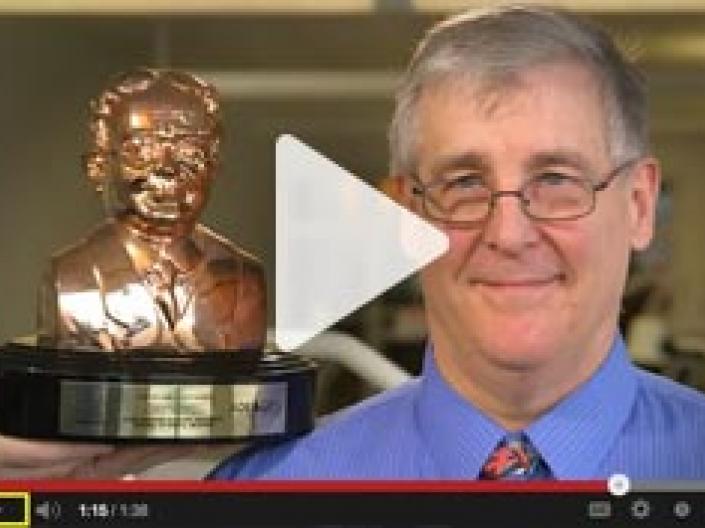 Award-Winning Education
See how one honor exemplifies the spirit of the school.
News and Events
Four decades after he graduated, Oreste "Russ" Zanni still felt a special tie to Case Western Reserve's School of Dental Medicine. For one thing, the place provided him a powerful foundation for a flourishing career that spanned treatment, research, and teaching. For another, it remained home to special colleagues and friends, including Nabil Bissada, a fellow alumnus who now leads the school's periodontics department.
In the summer 2013, Zanni suffered a fatal heart attack while teaching Boston University (BU) dental students. Two years later, Case Western Reserve's School of Dental Medicine learned that its graduate had dedicated $3 million from his estate to the school. "We are grateful for Dr. Zanni's vision and commitment to both patients and students and for his alma mater," President Barbara R. Snyder said. "His gift will allow us to continue to advance periodontal research and teaching."
"We shared a common love of our specialty," Bissada said. "Russ was very excited about periodontal research focused on the link between gum disease and other medical conditions." For example, Bissada's research has identified links between gum disease and oral cancer, diabetes, prostate issues and even failures of implants for the hip and knee. Zanni's commitment will support the periodontics department. In recognition of his generosity, the periodontal clinic at the Health Education Campus will bear his name.
State-of-the-Art Medical Education Campus to Include Dentistry and Nursing
CWRU and Cleveland Clinic are expanding their health education collaboration to include dental and nursing students on the planned medical education campus. Located on East 93rd Street between Euclid and Chester Avenues, the 485,000-square-foot quadrangle building will include cutting-edge technology and innovative learning spaces. The space is expressly designed to encourage interaction among all students, not only in classrooms, but also in dining and study areas. Future students will graduate with a deeper understanding of how caregivers complement one another's work and an appreciation for the unique roles of each profession in enhancing outcomes for patients.
The four-story building's academic spaces and offices will wrap around a soaring, airy atrium where students, faculty, and staff will gather for meals and conversation. All furniture will be movable, so the atrium will also be able to host large events, including lectures, convocations, and banquets. The structure will meet LEED Silver environmental building standards, at minimum.
"Collaboration among the professions is the key to improving health care in the 21st century," School of Dental Medicine Dean Kenneth B. Chance, DDS, said. "This project gives us an extraordinary opportunity to provide all of our students the kinds of experiences that will allow them to excel in this rapidly evolving landscape."
Read more about the Health Education Campus.
University Names New School of Dental Medicine Dean
President Barbara R. Snyder has announced that a 1979 alumnus of the School of Dental Medicine will become its next dean July 1. Kenneth B. Chance, Sr., a professor and chief of endodontics at the University of Kentucky, will succeed longtime dental school leader Jerry Goldberg this summer after a comprehensive national search. A member of Case Western Reserve's Board of Trustees since 2005, he will resign that seat later this month. "I am excited and honored by the opportunity to return to this campus at a pivotal time for the school and for health care nationally," Chance said. "Jerry's tenure has been transformative, and I look forward to building on his legacy and accelerating our momentum."
Chance earned his undergraduate degree at Fordham University. After earning his DDS at Case Western Reserve, he completed a general practice residency at Jamaica Hospital in Jamaica, N.Y., followed by an endodontic postgraduate residency at the University of Medicine and Dentistry in New Jersey (UMDNJ, now part of Rutgers University). In 1997, Chance became dean of the School of Dentistry at Meharry Medical College in Nashville, TN. From there, Chance went to the University of Kentucky, where he won awards for teaching and also advised the school's chapter of the Student National Dental Association. He has been active in faculty development and interprofessional education initiatives at Kentucky after earlier leading extensive efforts at UMDNJ to engage minority students in the pursuit of dentistry. Chance has received multiple honors from Case Western Reserve's dental school, including the Paul P. Sherwood Award for Excellence in Endodontics in 1979, Distinguished Alumnus of the Year in 2004, Appreciation and Recognition of Commitment in 2011, and Discovering the Future of Dental Medicine Award in 2012.
Dean Jerold S. Goldberg Receives Achievement Award
Dean Goldberg has been awarded the Ohio Dental Association (ODA) Achievement Award. Goldberg received the award at the Callahan Celebration of Excellence in conjunction with the ODA Annual Session in September. He received the award for his contributions to the school, including development of innovative dental education programs. "Dean Goldberg has been a real difference maker at Case Western Reserve University School of Dental Medicine. He has consistently supported innovative changes for both the University and the School of Dental Medicine," said Ronald Occhionero, associate dean of administration at the school. "Additionally, he has been an active force in dentistry and for ODA initiatives and is well-deserving of the 2013 Achievement Award of the Ohio Dental Association for his many accomplishments."