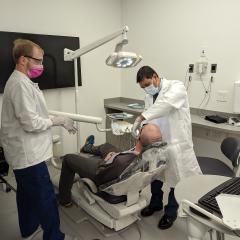 Veterans Day Clinic 2022
As part of continued efforts to extend dental care benefits to veterans, the School of Dental Medicine Dental Clinic, led by Assistant Professor and Admitting Clinic Director Ali Syed, offered oral care services for veterans and military personnel on Friday, Nov. 11, in honor of Veterans Day.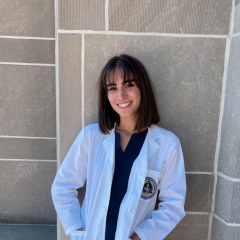 SODM Student Spotlight
"My belief is that by focusing on both teaching and treating, patients will have more autonomy and control over their dental health," Cornejo said. "This empowers them to actually achieve their dental health goals." Learn more about class of 2024 student Alyssa Cornejo in the SODM Student Spotlight Showcase.