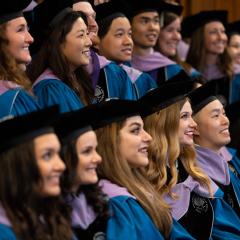 Commencement 2023
The School of Dental Medicine Class of 2023 received their diplomas in the beautiful Silver Hall of The Milton and Tamar Maltz Performing Arts Center at The Temple-Tifereth Israel on Saturday, May 20.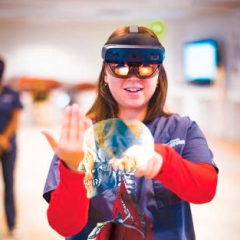 Digital Dentistry
In fall 2022, the School of Dental Medicine became the first of its kind in the country to use HoloLens technology in the classroom. 
"I was blown away by how crisp the images are, how we're able to isolate certain structures and understand the spatial relationship of anatomical structures," said Tanner Hauptman, a second-year dental student, of the experience last fall. "That first time, we all looked at each other and thought it was so cool. We were taken aback."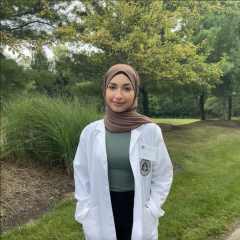 SODM Student Spotlight
"I am appreciative of every single life experience my family and I have gone through together," said Aitelcadi. "If it weren't for my family, I would not be where I am or who I am today." Learn more about class of 2023 student Jihan Aitelcadi in the SODM Student Spotlight Showcase.