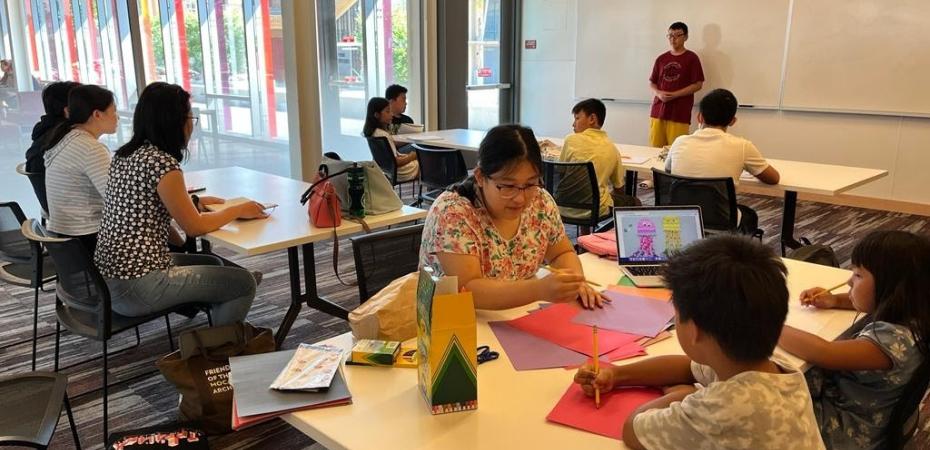 Research and Service Funding for GELS members
GELS members are often invited to apply for a grant from the Inamori Center to help fund an experiential learning project. These projects have typically involved travel that relates to a student's development as an ethical leader and a responsible global citizen.
2023
Amanda Li is working on a wellness program to support her fellow Burmese-American community members in Seattle, Washington to encourage advocacy and civic engagement and share lessons on technology health and public safety.
Isaac Opoku is assessing the levels of dehydration within the greater Cleveland area around transit locations using a pilot wearable called DRINK in collaboration with the Population Health Institute at MetroHealth and the Chester Summer Scholars Program.
Luke Kiosk has been named the Third Federal Summer Ethics Fellow. This year's community partner is the Center for Biomedical Ethics —a collaboration between The MetroHealth System and the Department of Bioethics at the CWRU School of Medicine. Luke will support research and education initiatives, including literature reviews, clinical ethics reading group, and observing the 24/7 clinical ethics consultation service.
2022
JD Harrison, Third Federal Summer Ethics Fellow and Amanda Martinez Moreno, Baker-Nord Summer Ethics Fellow are collaborating to support the efforts of Councilwoman Stephanie Howse and the Ward 7 Cleveland City Council. Ward 7 includes Asia Town, Downtown, Midtown, Hough and the St. Clair-Superior neighborhoods. 
Olivia Thomas is reviewing lessons for community health promoter candidates to ensure that they align with the most up to date Ministry of Health policies and protocols in Nicaragua.
Issac Opoku is in a medical brigade to Honduras to serve at a clinic and aid with the distribution of needed medical equipment to the most vulnerable communities in that area, specifically, clinics near ​​Ojo de Agua, Yuscarán.
Sophie Taus is conducting field work in Singapore to analyze the city-state through the lens of social geography and explore how the international community can ethically support the continued recovery and prevention of colonization and military occupation in the region.
2020-2021
Feyi Rufai served as a Third Federal Ethics Fellow at Invest in Children and helped organize and analyze the racial justice components of proposals from Pre-Kindergarten programs.
Mai Segawa created an activity for University Hospitals child craniofacial patients to help introduce ethics and living with purpose and serves as an introduction to goal setting and personal values.
Annie Du volunteered and raised funds and supply donations with Give Essential and facilitated matches between essential workers and donors. She also developed support for Lotus House, Inc., a women's shelter located in Miami, Florida that shelters over 500 women, youth, and children every night and over 1000 annually.
Grace Zhang was able to expand Phone-A-Friend endeavors in Indianapolis to provide social relief for the elderly via bi-weekly phone calls, grocery runs, and prescription pick-ups to include monthly book clubs, newsletters, and holiday presents.
Salma Shire addressed the glaring disparity in educational access by holding Health Education Sessions on COVID-19 for middle school students in Southern, Ohio with a focus on communities with Somalian refugees.
Elise Travis created an IRB-approved research survey to study awareness of student mental health allowing her to join the statewide conversation on mental health during the pandemic.
Read Project Reports, See Photos and Videos
Some previously funded projects examples:
Zach Kloos raised money to build a kindergarten in Nepal, then was able to travel there, personally help with the building, and attend the dedication ceremony for the new school
Cameron Macaskill journeyed to Bosnia to study their post-conflict progress towards reconciliation and to compare it to post-Apartheid South Africa
Sabina Kumar went to India to research attitudes about poverty and access to basic health care and compare them to those in the U.S.
Fynn MacPherson joined a National Peace Academy trip to learn conflict resolution techniques at the Peace University in Costa Rica