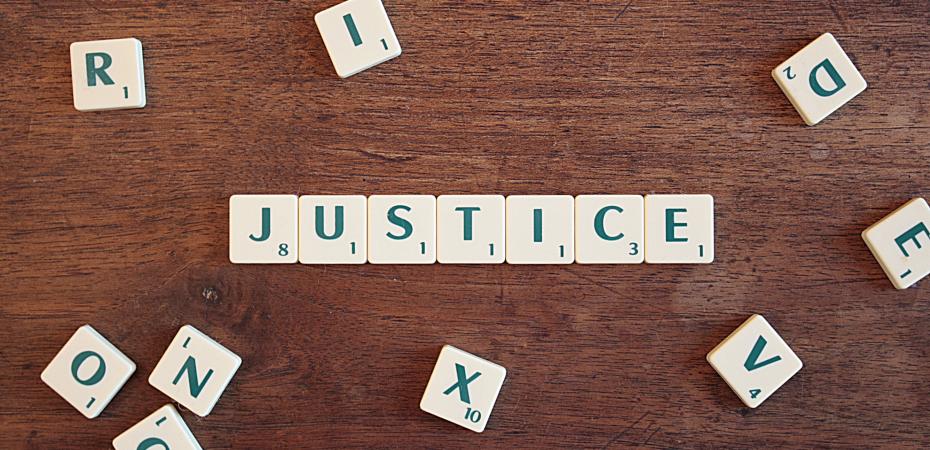 The Inamori International Center for Ethics and Excellence and the leadership of Case Western Reserve University recognize that it is a very timely point in history to honor such a leading figure in international justice, humanitarian law, and human rights as Judge Silvia Fernández de Gurmendi with the 2020 Inamori Ethics Prize. However, due to the pandemic, we have decided to postpone our traditional prize events and instead revise our overall programming for this year. With our commitment to adhere to the best social distancing practices and health safety measures, we feel that our revised approach to awarding the Inamori Ethics Prize and Inamori Center programming this year responds not only to health and safety needs, but to the needs of the world at this time.

Over this academic year, the Inamori Center will provide space to have a prolonged conversation on a topic of consequence: JUSTICE. We will draw on the insight and expertise of Inamori Ethics Prize winners as well as top scholars and practitioners in a thematic series of events and programming addressing the topic of JUSTICE from multiple perspectives, locally and globally. The Conversations on JUSTICE series will culminate with the presentation of the 2020 Inamori Ethics Prize to Judge Fernández in the fall of 2021.
Conversations on JUSTICE with Inamori Ethics Prize Winners
A second panel discussion will be held in February 2021 (tentatively) and focus on Climate JUSTICE.

A roundtable discussion will be held in March 2021 (tentatively) and will focus on Healthcare JUSTICE.

In April 2021 (tentatively), we will screen a series of films about or produced by Inamori Ethics Prize winners, as well as other films on the topic of or with themes related to JUSTICE.

Additional events may be added to the Conversations on JUSTICE series.
THIS PAGE WILL BE UPDATED WITH ADDITIONAL INFORMATION AND DETAILS AS AVAILABLE

The Conversations on JUSTICE with Inamori Ethics Prize Winners event series was selected as a CWRU NorthStar experience by the Office of the Provost. CWRU students who attend at least two of these events and submit a creative response to the Inamori Center in the form of a short essay, a poem, a song, a video, or other reflection will be eligible for a certificate of recognition and may also enter a contest with prizes through the Inamori Center. Funding opportunities for CWRU students to support ethics-related research and/or activism in the areas of justice will also be available. 
Campus Conversations on JUSTICE
During the 2020-21 academic year, other programming in Inamori Center focus areas - ethical leadership; military ethics and peace studies; ethics of emerging technologies; environmental ethics; and business/corporate ethics - will also be considered through the lens of JUSTICE. These events are always available to the CWRU campus community, and for some events, the general public. We aim to provide programming and speakers with an interdisciplinary impact that will be of interest to multiple audiences. Our currently scheduled programming includes:
David Livingstone Smith, University of New England professor and Anisfield-Wolf Book Award winner, will provide an online lecture and discussion on September 30, 2020 12:45-2:00pm EST. Livingstone Smith will introduce new scholarship on the phenomenon of dehumanization and lesser-known episodes of violence from history and current events and the dynamic between racism and dehumanization in his new book On Inhumanity: Dehumanization and How to Resist It. This event will be available to the general public as part of Cleveland Book Week and will be held in collaboration with the Anisfield-Wolf Book Awards.
          EVENT INFORMATION AND REGISTRATION FOR THIS EVENT
Molly Sauter, assistant professor at the University of Maryland College of Information Studies, will participate in a live-streamed discussion on disruptive activism, such as hacking as a form of activism ("hacktivism") and/or justice related to venture capitalism

Pauline Shanks Kaurin, the Navy War College's Stockdale Professor in Ethics, will launch her new book On Obedience: Contrasting Philosophies for the Military, Citizenry, and Community in collaboration with the Inamori Center and the Baker-Nord Center for the Humanities in the Spring 2021 semester. Shanks Kaurin will introduce new scholarship that draws from a variety of disciplines including classical studies, philosophy, history, international relations, literature, and military studies, to explore the ethics of obedience.