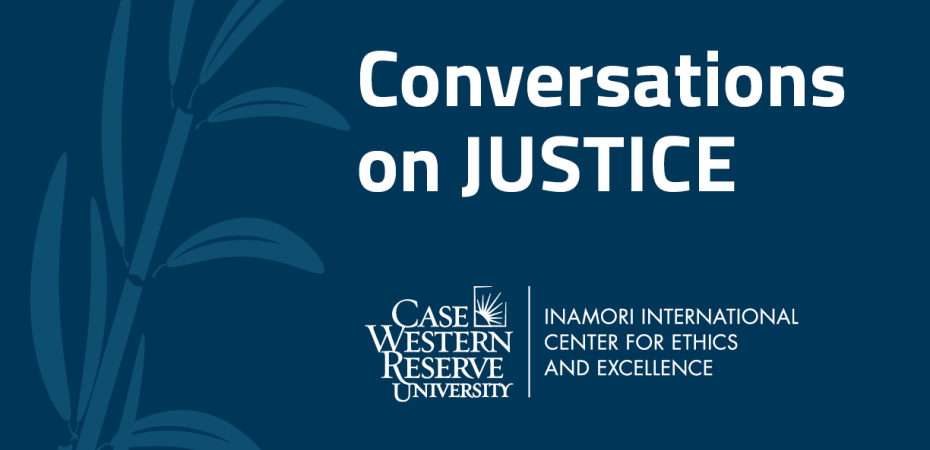 In early 2022, the world was deeply saddened to learn of the death of Paul Farmer, a physician and medical anthropologist who championed global health care for those most in need. Dr. Farmer was scheduled to be honored this fall with the 2022 Inamori Ethics Prize. Because the Inamori Ethics Prize is not awarded posthumously, the Inamori Center will return to our Conversation on JUSTICE series and convene Inamori Ethics Prize winners and local and global experts to explore inequities in healthcare.
---
During the 2020-21 academic year, the Inamori Center provided space for conversations on a topic of consequence: JUSTICE. We were able to draw on the insight and expertise of Inamori Ethics Prize winners as well as top scholars and practitioners in a thematic series of events and programming addressing the topic of JUSTICE from multiple perspectives, locally and globally.
The 20-21 Conversations on JUSTICE series included 12 different conversations and culminated with the presentation of the 2020 Inamori Ethics Prize to Judge Silvia Fernández de Gurmendi and a series of on-campus and online prize events on September 23 and 24, 2021.