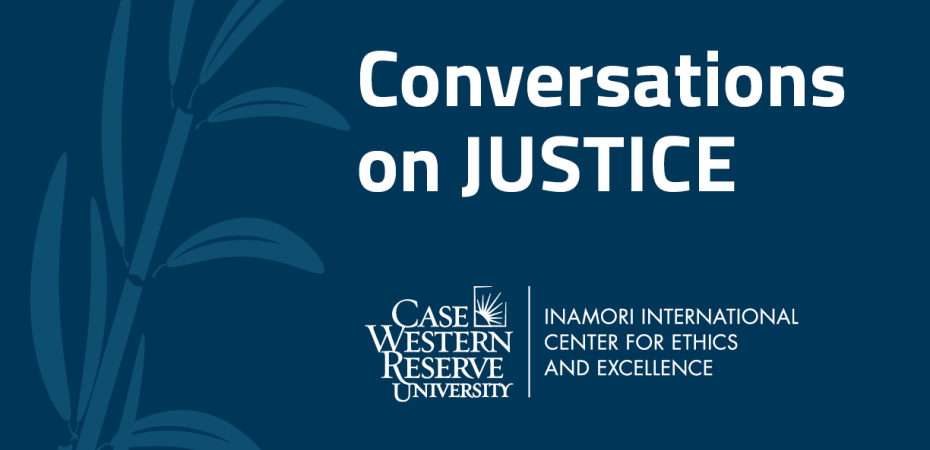 We will spend a year in conversation exploring inequalities in healthcare. Please stay tuned for future updates and contact inamoricenter@case.edu to learn about opportunities to collaborate.
---
During the 2020-21 academic year, the Inamori Center provided space for conversations on a topic of consequence: JUSTICE. We were able to draw on the insight and expertise of Inamori Ethics Prize winners as well as top scholars and practitioners in a thematic series of events and programming addressing the topic of JUSTICE from multiple perspectives, locally and globally.
The 20-21 Conversations on JUSTICE series included 12 different conversations and culminated with the presentation of the 2020 Inamori Ethics Prize to Judge Silvia Fernández de Gurmendi and a series of on-campus and online prize events on September 23 and 24, 2021.