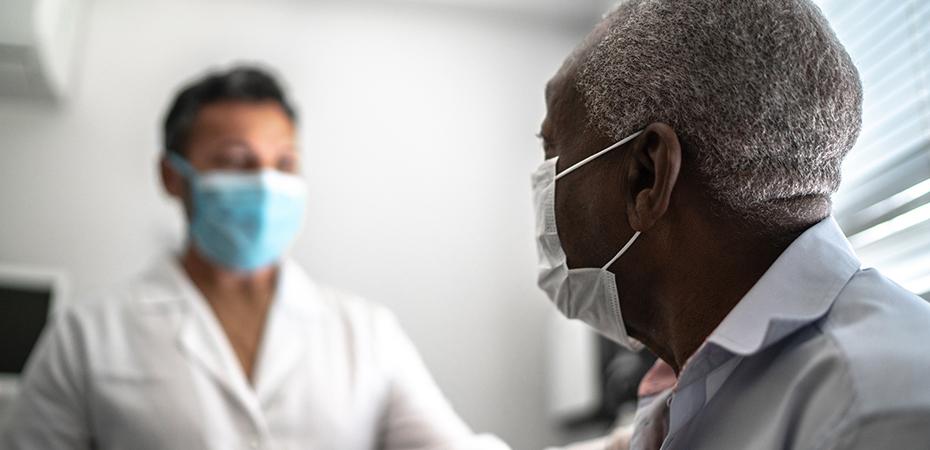 Improving Lower Urinary Tract Symptoms and Quality of Life in Patients with Benign Prostatic Hyperplasia
By age of 60, nearly 30% of men experience Lower urinary tract symptoms (LUTS) due to benign prostate hyperplasia (BPH), which alone incurs billions of dollars of cost in the U.S. health system. LUTS manifest in storage (e.g., urgency, frequency, nocturia), voiding (e.g., weak stream or straining), and post-micturition (e.g., dribbles) symptoms. Unresolved LUTS are associated with increasing urinary retention, infection, hospital visit, healthcare cost, and worsening quality of life of patients.
The American Urologic Association Practice Guideline recommends noninvasive intervention of lifestyle factors for mild and non-bothersome moderate-severe LUT due to BPH, but such a behavioral approach has yet to be rigorously evaluated.
A team of researchers at Case Western Reserve University is testing a new behavioral intervention consisting of lifestyle changes and bladder retraining techniques along with peer-coach support to help men self-manage LUTS at home. The investigators hope to know whether men can gain better urinary health and quality of life when they learn to adopt new habits and lifestyle changes. 
Thirty eligible patients at age of 45 and older, having a medical diagnose of LUTS due to BPH, experiencing moderate to severe LUTS, and speaking English will take part in a pilot study. Two third of the participants will learn behavioral techniques in a group setting. One third participants will continue receiving usual medical care as a control group. All study participants will be assessed at baseline (T1), 3-month mid-intervention (T2), and 6-month post-intervention (T3). For detailed study information, please contact the study team at LUTSQOL@uhhospitals.org.