Dr. Hussein Assaf, Director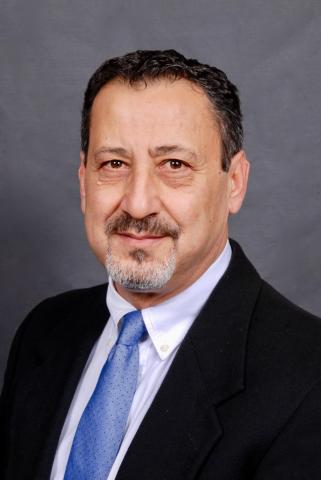 The AEGD Program is a 12-month certificate program providing extensive training in General Dentistry and emphasizes treatment planning, patient management and comprehensive care. The program provides didactic and clinical training in restorative dentistry, esthetic dentistry, endodontics, periodontics, full mouth rehabilitation, and implant dentistry (both surgical and restorative) to mention a few.
The experience is enhanced with relevant hospital exposure through the affiliation with University Hospitals of Cleveland. Along with its didactic curriculum, the program offers a variety of Continuing Education opportunities on a variety of subjects, and encourages individual achievements and life-long learning. It is staffed with dedicated full-time and volunteer faculty as well as an outstanding staff.
AEGD Clinic Offers State-of-the-Art Dental Services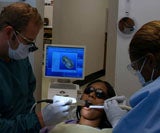 The AEGD Clinic offers state-of-the-art dental services in all areas of general and specialized dentistry. We offer placement and restoration of dental implants, full mouth reconstruction, restorative dentistry, cosmetic dentistry, root canal therapy, periodontal therapy, orthodontic therapy, and extractions. In our focus on comprehensive care for our patients, we use current technologies like CEREC, laser therapy, NobelClinician software, digital x-rays, and the teeth in a day process. For more information about the AEGD Clinic or how to become a patient, call 216.368.3290.
---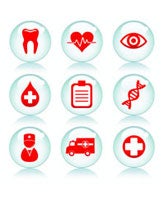 Dental school joins Israel's Rambam Medical Center for new program
The School of Dental Medicine today will finalize an agreement with Rambam Health Care Center in Haifa, Israel, to prepare foreign graduates for Advanced Education in General Dentistry (AEGD) training at Case Western Reserve. The agreement outlines a program for foreign students to spend one year of preparatory work at Rambam, mastering dental competencies required in the US. After completing the program, the students begin the rigorous two-year AEGD certification program at Case Western Reserve.
The preparatory program begins in 2013, with two students accepted into the program spending the year in Israel, followed by the accredited AEGD residency program in the fall of 2014 at Case Western Reserve. Students will be recruited from a number of foreign countries, but all classes in Israel will be in English to ease the transition to Case Western Reserve. The faculty has worked closely with Rambam to design a curriculum that aligns the skills of the foreign students with US dental students. This is the first agreement with Rambam, whose faculty member Zvi Gutmacher now has a joint appointment as a visiting professor at the dental school. Gutmacher resides in Israel and will oversee the preparatory classes.
Read more on the Rambam Medical Care Center agreement.
---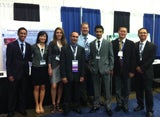 AEGD takes first and third place awards at annual ODA meeting
AEGD residents were awarded first and third place in the table clinic competition at the Ohio Dental Association (ODA) annual session held in Columbus OH. Mohamad Othman, Abdulaziz Al-zahrani, and Steve Wang won first place for "Rationale for Socket Preservation in Implant Dentistry," their project showing that socket preservation procedures at the time of tooth extraction improve the prognosis regarding maintenance of the width and height of remaining bone. Also socket preservation can lead to more successful implant-supported restorations, with reduced treatment time overall. Joe Merci and William Chin were awarded third place for their presentation, "Stretching Bone to Allow Dental Implant Placement Increase Alveolar Bone Height Using Distraction Osteogenesis (DO)," where Drs. Merci and Chin reviewed the current literature on Distraction Osteogenesis (DO) with different types of DO devices available today and compared them to conventional methods used in gaining bone. DO showed more bone gain on average and a higher success rate when compared to other methods.