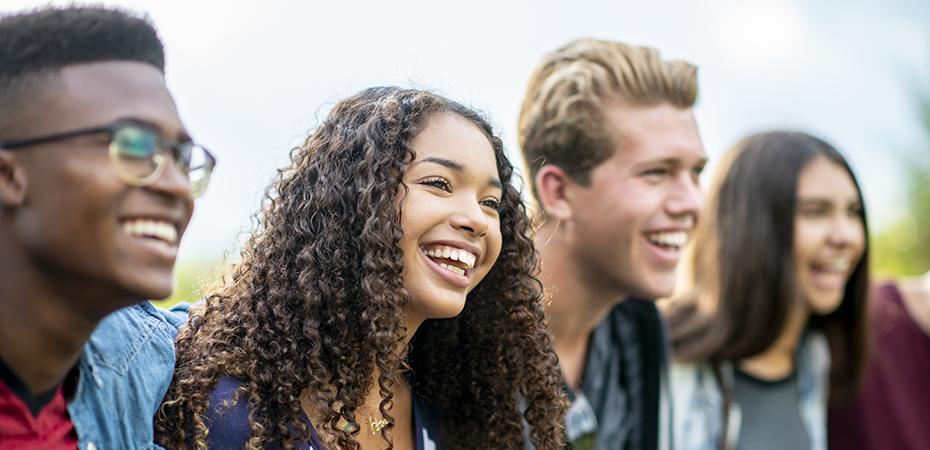 Type 1 Diabetes (T1D) affects 1.6 million Americans
Only 1 in 8 young adults with T1D achieve glycemic targets (glycosylated hemoglobin A1C <7.0%). Achieving glycemic targets is associated with reduced risk for both micro- and macrovascular complications, better neurocognitive function, and better diabetes quality of life.
Stephanie Griggs, PhD, RN, is adapting a cognitive-behavioral sleep self-management intervention to improve sleep health dimensions (sleep duration, stability, and timing) and diabetes outcomes. There are currently no sleep self-management interventions for T1D.
Study participants will complete a series of questionnaires, neurocognitive tests, and objective measures of sleep and glycemia captured at baseline to post-intervention (3 months) and 6 months. Concurrent assessment of continuous glucose monitor (CGM) and actigraphy over the 4-month period is a longer monitoring period than in previous studies. Participants who do not have their own glucose monitor will be provided with a Dexcom G6TM.  Participants can also opt in or out of collecting salivary biomarkers such as cortisol and melatonin.
We are currently enrolling new participants!
Contact us via our eligibility link to see if you qualify to participate.
Assistant Professor

Frances Payne Bolton School of Nursing

Agnes Stahlin Baun Endowed Scholar

Email: stephanie.griggs@case.edu

Phone: 216.368.5518

Dr. Griggs is an Assistant Professor at the Frances Payne Bolton School of Nursing at Case Western Reserve University. She is a sleep and circadian scientist studying the role of the sleep and circadian system in glucoregulation among young adults with type 1 diabetes. She is developing a cognitive-behavioral sleep self-management intervention to promote multiple sleep health dimensions and improve glycemic targets (SLEEPT1). Her work has been funded by the National Institutes of Health/National Institute of Nursing Research (K99NR018886/R00NR018886), American Academy of Sleep Medicine (220-BS-19), and Sigma Theta Tau International.
Professor

Frances Payne Bolton School of Nursing

Associate Dean for Research

Center for Research and Scholarship

Frances Payne Bolton School of Nursing

Ruth M. Anderson Professor

Frances Payne Bolton School of Nursing

Email: rlh4@case.edu

Phone: 216.368.2147

Professor

Department of Physiology and Biophysics

Department of Medicine

UH Cleveland Medical Center

Pulmonary and Critical Care Medicine, Sleep Medicine

Email: Kingman.strohl@case.edu

Biostatistician

Department of Population and Quantitative Health Sciences

Frances Payne Bolton School of Nursing

School of Medicine

Email: sxp2@case.edu