Omada Health Program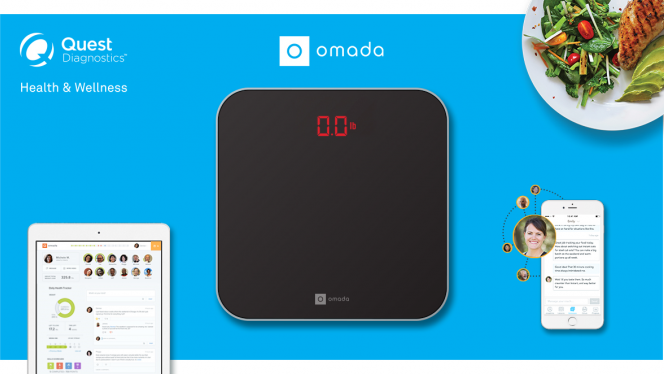 Digital lifestyle change program from Omada Health.
If your biometric screening results indicate that you are at risk for metabolic syndrome in 3 of 5 areas of concern:
Blood Pressure
HDL Cholesterol
Triglycerides
Fasting Glucose
Waist Circumference
you will be invited to join the Omada program.
If you choose to participate, you'll get your own interactive program, wireless scale, professional health coach, peer group, weekly lessons and more.
See these Omada Health FAQs.
To learn more, contact Mary Ann Dobbins or visit the Omada website.
The university offers free biometric screenings each fall for all faculty and staff. T‌he screenings include measures of:
blood pressure
cholesterol
triglycerides
glucose
height
weight 
BMI
waist circumference
Onsite screening dates for 2019:
November 25-  7 AM to Noon - Wolstein Research Building Room 1223B
November 26-27-  7 AM to Noon - Wolstein Research Building Room 1217
The deadline for non-new hire faculty and staff is November 30, 2019 to be eligible for Wellness Premium Incentives in 2020.
To register and schedule a screening, visit the Quest website. Use the registration key "CWRU".
Log in to your account – or create a new account
On the Welcome Screen – click on "Your Screening"
On the Your Screening Page – click on "Schedule Now"
Click on the "Onsite" Button
Select the Day and time of your choosing

* Please note, if your screening results fall into a range of concern, you may be contacted by phone by a member of the Quest team with a suggestion to follow up with your Primary Care Physician.
About 10-14 days after the screening, participants can verify that their participation has been registered in HCM.  Main Menu - Self Service - Personal Information - Wellness Summary. Look at the FUTURE Benefit Year tab.
If you already have an account with Quest from a previous screening and cannot remember your name and password, please CALL Quest Diagnostics at 1-855-623-9355 the operator can quickly reset your password for you.
Screening results will be available online within three to five days and will be mailed to participants' homes within two to three weeks.
Fasting for nine to 12 hours prior to the blood collection is required. Take any regularly scheduled medications as usual. Drinking water is permissible and recommended during the fasting period.
If you prefer to use results from a recent physician visit, there is a Physician Results Form (PRF) available. Just log into (or register) on the Quest site, click on Get Started, then Participate Now, then Select the Physician Results Form. For step by step instructions follow the Physician Results Form Directions. If using the PRF, we suggest submitting by November 1 to  verify that it was received and processed in a timely manner.
Completion of the screening process is necessary to obtain the Wellness Premium Incentive as a Benelect medical plan participant.
*All HIPAA rules apply.