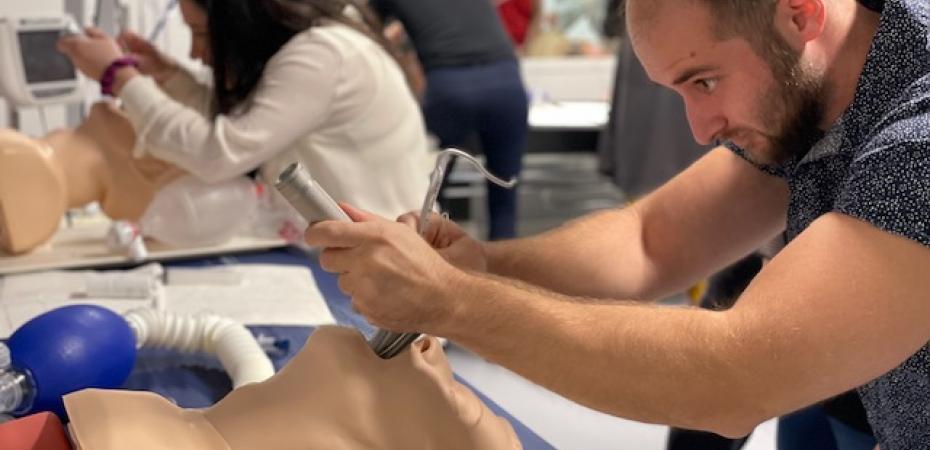 Nurse Anesthetists are advanced practice nurses who administer all types of anesthetic for every kind of surgery or procedure. As expert clinicians, they focus on preoperative evaluation, intraoperative management, and postoperative anesthesia care.
 
Clinical courses for Nurse Anesthesia DNP students at the Frances Payne Bolton School of Nursing provide them with the opportunity to give direct patient care, participate in staff education programs, and identify clinical topics for research. Students work one on one with a clinical preceptor with expertise in nurse anesthesia. They also take part in administering general and regional anesthesia in persons of all ages. The management of emergency operations, obstetrics, pediatrics, and neurosurgery are an integral part of the clinical experience. Graduates will be eligible to take the certification examination administered by the National Board of Certification & Recertification for Nurse Anesthetists (NBCRNA).
All applicants must have one or more years of recent critical care experience with specialty certification (i.e. CCRN). A critical care area is defined as one where, on a routine basis, the registered professional nurse manages one or more of the following: invasive hemodynamic monitors (such as pulmonary artery catheter, CVP, arterial); cardiac assist devices; mechanical ventilation; and vasoactive infusions. In addition, one of the references in the application packet must be from a current nurse manager or assistant nurse manager.
 
Applicants for the Nurse Anesthesia Program are due by June 1 to be reviewed for admission the following year. (Supplemental materials will be accepted until July 15)
Professional Organizations
Questions about the program? Email us at nurseanesthesia@case.edu.