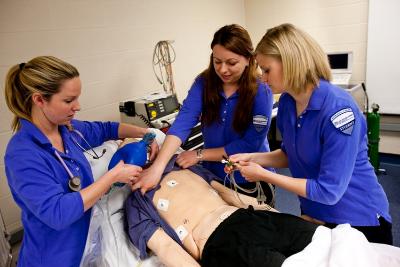 FPB provides a few different entry options to the MSN program, depending on your background.
These requirements vary, so be sure you examine the Admissions Requirements. If you have any questions, our Recruitment Advisors are always available to help.
If you have your BSN already, you can be admitted directly. Applicants with a BSN Degree from an AACN or ACEN accredited nursing program are admitted directly into the Master of Science in Nursing program.
If You Are Already Working as a Nurse
If you are already working as a nurse right now, FPB offers courses in Nontraditional Formats, Including Intensive, Web-based, and Weekend Courses so that you can remain in your current job. Several of our programs can even be completed in a semi-distance format with limited trips to campus, making our MSN program feasible for those not living in Cleveland.
If You Are a Registered Nurse with National Certification in Advanced Practice Nursing
This MSN completion program is designed to assist certified advanced practice nurses to earn a MSN degree. Registered nurse applicants must have a BSN from an accredited nursing program. Applicants must have certification from a national accrediting organization as a nurse practitioner, clinical nurse specialist, nurse midwife, or nurse anesthetist. Read More about the MSN Admission Requirements.
ADN with a Portfolio
Diploma/associate degree RNs who also have a non-nursing baccalaureate degree (but do not have a BSN degree) need to submit a professional portfolio. If your portfolio is approved and you are successful in the admission process, you will need to submit a fee prior to matriculation in the MSN program for the six upper division undergraduate prerequisite nursing courses that will be waived.