About Lou Stark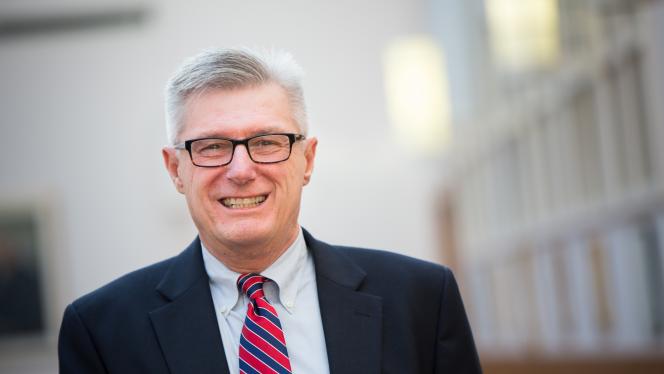 Welcome to fall semester! I'm thrilled to once again be able to welcome our students back to campus. It's always uplifting to see our campus buzzing with activity and excitement for the start of a new academic year.
To our returning students: we're so excited to have you back, and hope you had a relaxing but productive summer. To our first-year students: I want to welcome each of you to Case Western Reserve University! You are about to begin one of the most exciting times in your life, and everyone in the Division of Student Affairs is here to help you make your CWRU experience meaningful.
As we all begin to settle back into campus life, I want to remind you about some important resources that are available to our students:
Safety and Transportation
This fall, Public Safety launched two new mobile apps for safety tools and transportation services on campus: Spartan Safe and Spartan Ride. Spartan Safe replaces the Rave Guardian app, and Spartan Ride is the new home for Safe Ride services and shuttle route information. As you settle back into campus life, please remember to download these two important apps by searching "CWRU Spartan Safe" and "CWRU Spartan Ride" in Google Play or the iPhone App Store.
University Counseling Resources
If you're feeling anxious or overwhelmed, you can still contact University Counseling Services at 216.368.5872 to speak to a counselor.
The Dean of Students Office
If you or another student is in need of additional support to successfully navigate this academic year—for any reason—file a CARE Report or contact the Dean of Students office.
Navigators
As always, your navigators are here to help with anything you need—please reach out to them with questions or concerns as we work through this unconventional semester.
Get Involved
Don't forget to keep an eye on CampusGroups for all the opportunities to get involved, connect with campus and have some fun this semester!
Although we've been able to maintain the loosened health protocols of last semester, COVID-19 is still a part of our daily lives, and evolving variants, transmission rates and health recommendations may require changes to these protocols throughout the semester. Since COVID-19 arrived in the spring of 2020, our community has demonstrated a deep commitment to supporting one another and reducing health risks. We appreciate all of your efforts throughout the pandemic, and know we can count on you to do what's best for our campus and surrounding community. Please remember that you can visit our COVID-19 webpage for the most recent information, guidelines and frequently asked questions regarding our current protocols.
As always, we're planning for lots of safe connection and community this semester, and I want you to know that everyone in student affairs is here to help you in any way we can.
We're so excited to have you here and to help you have a successful semester!

Sincerely yours,
Louis W. Stark 
Vice President for Student Affairs