About Lou Stark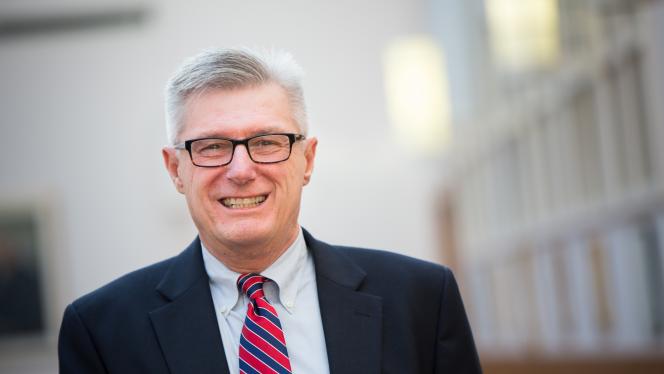 As I write this, classes have concluded and students are preparing for finals. You've nearly made it through the semester—this is the home stretch! 
To our students who are graduating: congratulations! Please know that you have our full support and confidence as you move on to what I'm sure is the first of many incredible opportunities in your future. 
To all our students: as this academic year comes to a close and you prepare for your final exams, and complete your projects and papers, please know that we are pulling for you. At this point during the academic year, it's understandable for students (and faculty and staff) to experience a certain level of exhaustion—please reach out if you need anything; our division staff are here to help you succeed in whatever way they can.
Since I joined CWRU ten years ago, I've been lucky to witness the incredible work our students are doing. In academics, athletics, research and the arts, you're leaving behind proud legacies of teams, programs and organizations that have been strengthened through your leadership. It has been so uplifting to watch you all succeed.
In addition to what you learned in the classroom, you got involved—as RAs, as Orientation Leaders, as part of student organizations; in community service, in politics, and in social issues facing our campus and community. All of this is important, and all of this is part of your journey at CWRU. You are well on your way to realizing the kind of lives you want to live.
As my tenure at CWRU comes to an end, I want to extend a heartfelt thank you to the incredible students, faculty and staff I've had the pleasure of working with—I'll never forget my time here, and the impact you've all made on my life.
No matter how far you go, I hope that you continue to always feel a sense of belonging here at CWRU—I know I will. I am proud of all you have and will accomplish, and I look forward to following your life's journey. 
Again, good luck with finals, thank you for a great semester and have a wonderful summer!
 
Sincerely yours,
Louis W. Stark
Vice President for Student Affairs