About Lou Stark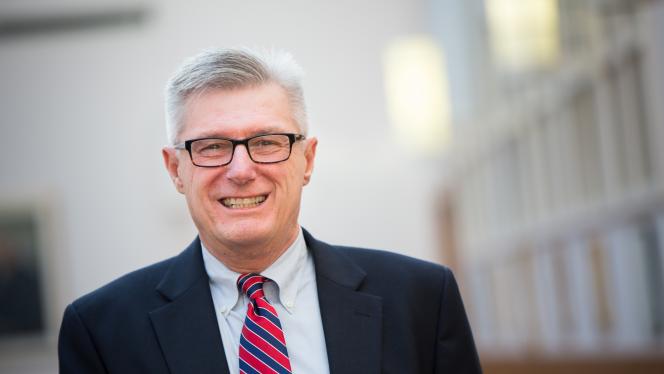 As I write this, classes and finals have concluded and we've officially welcomed a new class of Case Western Reserve University graduates. You've made it through another semester, and are hopefully taking a well-deserved break. To our students who graduated: congratulations! Please know that you have our full support and confidence as you move on to what I'm sure is the first of many incredible opportunities in your future.
At this point during the academic year, it's understandable for students (and faculty and staff) to experience a certain level of exhaustion. After a challenging year, I think we will all welcome the slower pace of summer, and I hope you're all able to use this time to relax and recharge.
Though we've seen some challenges this year, we also have a lot to be proud of and it's important to reflect on those things. The Division of Student Affairs welcomed three new departments this academic year, and the Flora Stone Mather Center for Women, LGBT Center, and the newly created Office of Graduate Student Life have made us a stronger division, able to meet the needs of our student community. We also successfully launched our new student engagement platform, CampusGroups, helping us connect, communicate and collaborate with each other more than we ever have.
This spring I've also had the pleasure of attending a number of events honoring our outstanding students, such as the Office of Multicultural Affairs' Unity Banquet and the Student Leadership Awards Ceremony. It was such an honor to be part of these celebrations, and I'm continually impressed by our incredible community. You – all of our students – should be proud of what you've accomplished, proud of the leaders you've become and the leaders you will become.
While it's important to look back on our experiences as a community at the end of the academic year, I believe it is particularly important for us to look forward, as well: reflecting on our challenges and accomplishments but focusing on what they mean for our future. I want to thank all our Student Affairs staff for working diligently for our students and our entire campus community.
As we head into the final year of our three-year strategic plan, I'm more confident than ever that our future is bright, and I look forward to continuing to work together as a Division to strengthen our community through unity, wellness and preparedness.
Again, congratulations to our graduates, and thank you for a great year and a great semester. Have a wonderful summer!
Sincerely yours,
Louis W. Stark 
Vice President for Student Affairs