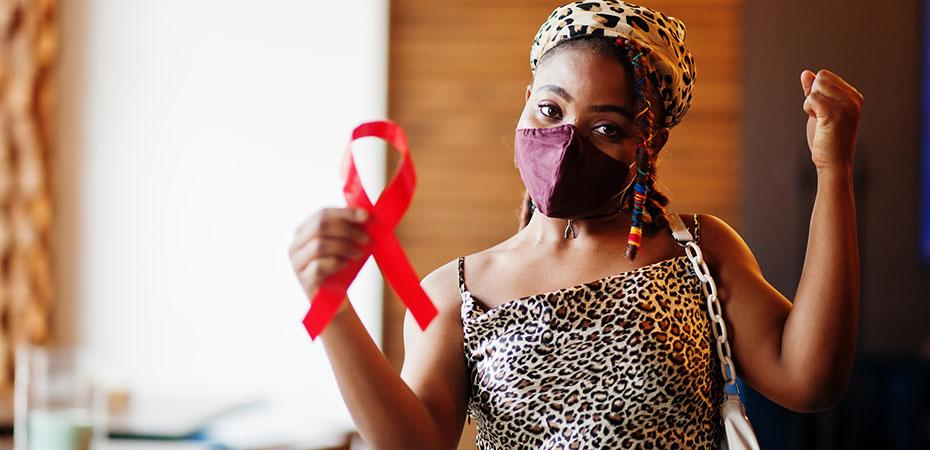 Years: 2021-2023
Background
People with HIV experience symptoms of poor physical, mental, and social health, all of which may be exacerbated by both COVID-19 disease and the efforts to mitigate its impact, including shelter-in-place/lock-down mandates and social distancing. Therefore, people living with HIV may have experienced substantial physical, mental, and social health impacts (e.g., increased HIV symptoms, reduced medication adherence, depression, social isolation) from the COVID-19 mitigation strategies (e.g., shelter-in-place, lock-down, social distancing). In turn, the specific aims of this study are to:
1. Describe the HIV symptom experience across the HIV Care Continuum during COVID-19 (access to and engagement in HIV care, HIV medication adherence, HIV symptoms);
2.Identify barriers to COVID-19 testing, care, and vaccination; 
3.Examine acceptability of and trust in COVID-19 vaccines among people with HIV, and identify population characteristics that are associated with vaccine hesitancy.
Research Design
Case Western Reserve University will serve as a site for the International Nursing Network for HIV Research which will conduct a multi-site, international study to describe the impact of COVID-19 on physical, mental, and social health outcomes, and describe COVID-19 testing, impact on HIV Care Continuum outcomes, and vaccine hesitancy among people with HIV through surveys. The University of California San Francisco (UCSF) will serve as the coordinating center. All participating sites will complete the same protocol.
Research Team
Barbara Gripshover, MD
UH PI, Medical Director, Special Immunology Unit, UH Cleveland Medical Center
Christine Horvat Davey, PhD, RN
CWRU PI, Instructor, FPB School of Nursing, CWRU