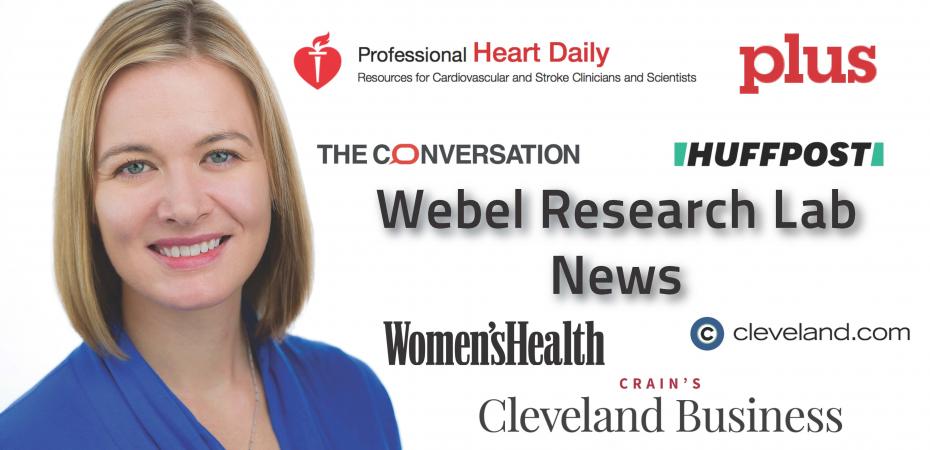 Using rigorous and innovative research techniques, the scientists working with The Webel Research Lab have a demonstrated proficiency and expertise in non-pharmacological approaches to prevent and mitigate chronic diseases and symptoms, and improve quality of life for people living with HIV/AIDS.
For five years, Laboratory Director Allison Webel, RN, PhD, FAAN, and her research team have built a repository of data and clinical expertise in the area of HIV/AIDS research. The Lab's research and results have been widely reported in scientific journals, general interest and industry publications. A chronological index of stories, articles, and interviews can be found in the drop menu below.
Life as an Early Career Investigator
In 2018, Dr. Webel was asked to become a blogger for the American Heart Association's Early Career Voice Blog, "Professional Heart Daily," which is aimed at early career cardiovascular and stroke clinicians and scientists.