Now more than ever, managing nonprofit organizations requires a commitment to doing good, plus the skills to carry out an agenda of change.
The Master of Nonprofit Organizations (MNO) from the Jack, Joseph and Morton Mandel School of Applied Social Sciences at Case Western Reserve University provides those skills to effectively lead staff and volunteers, respond to demands for accountability, design innovative and efficient solutions to society's most pressing issues, and promote social responsibility.
Why MNO?
The MNO degree gives you the relationship-building and management skills necessary to be an effective leader, while nonprofit-specific business strategies give you the tools to propel the sector forward. We believe the Mandel School environment is the best place to learn about nonprofit management for three distinct reasons:
We are immersed in—and deeply connected to—the nonprofit sector. Our faculty members study and evaluate nonprofit programs, and their research informs policy and practice in this arena. Our graduates have fanned out across the globe to work and lead in a wide range of nonprofits and non-governmental organizations. We are committed to the same goals as our nonprofit partners: well-run organizations, effective programs, innovative leadership and better serving the community.
We are a top-ranked school at one of the nation's top research universities. The Mandel School's social work master's program is ranked #9 in the nation by U.S. News and World Report and has a 100-year history of excellence, with a 30-year record specifically in nonprofit management. Furthermore, our students are able to tap the educational opportunities throughout the university, including law, business, bioethics, economics and more.
We are in Cleveland, which has a long history of nonprofit innovation as the birthplace of the Community Chest (predecessor of the United Way), home to the oldest community foundation in the United States (The Cleveland Foundation), and the location of the first healthcare conversion foundation. It is a city with a thriving nonprofit sector, home to one of the highest concentrations of community development organizations in the country and known for a world-renowned health care infrastructure.
Related Opportunities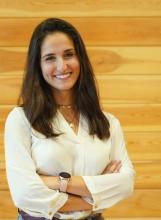 Careers for MNO graduates
Executive directors
Chief financial officers
Directors of development
Chief operating officers
Directors of finance
Program managers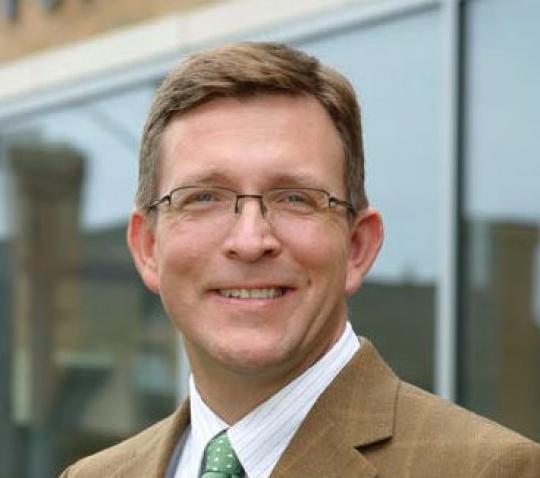 "There are more than 600 colleges and universities that offer coursework in nonprofit studies. The vast majority, offer only a concentration at best. At the Mandel School, you will be immersed in learning specific to the nonprofit sector—not learning tools or approaches that you must then adapt to nonprofit work."
—Rob Fischer
Chair, Master of Nonprofit Organizations Program
Required Courses
Data-Based Decision Making
Ethics and Professionalism
Financial Management
Nonprofit Law
Nonprofit Leadership Dialogues
Nonprofit Organization and Management
Revenue Planning and Development
Strategic Planning
Elective Courses
Collaboration and Strategic Partnership
International NGOs
Introduction to the Nonprofit Sector
Legislative and Political Processes
Needs Assessment and Program Evaluation
Nonprofit Marketing
Nonprofit Practicum
Nonprofit Program Design
Philanthropic Fundraising
Featured Alum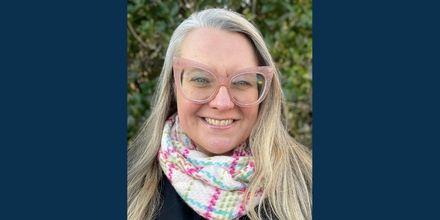 Sharie Renee (MNO '18) 
Founder/Executive Director 
Cosmic Bobbins & Cleveland Sews
Working at the intersection of business and social good, Cosmic Bobbins provides screen printing, embroidery and sewing services. Cleveland Sews is a sewing education/workforce program that works in underserved communities, increasing stability and building hope in and with community members that have faced hardship due to racial and economic inequities.
I came to graduate school with a problem to solve, which was wanting to create the academic scaffolding for Cleveland Sews. In wanting to take my community and educational work to the next level, I was encouraged to form a nonprofit organization. Because Cosmic Bobbins was already established as a business and funding our educational programs, we were misclassified as a 501(c)3 private non-operating foundation. At the time, I didn't entirely understand what that meant but decided if I was dedicating myself to growing my vision and work, I needed to learn about the nonprofit sector.
I'm grateful to have found partners and individuals that authentically believe in our vision to help uplift the community, as it is important for me to work with organizations and people who have shared values, shared power and true alignment, knowing that we are shaping our community and the nonprofit sector for future generations. I know we will find more kindred spirits in this next growth opportunity of our work.
---


The Mandel School was a founding member of the Nonprofit Academic Centers Council (NACC), the sole body for institutions granting degrees in nonprofit management. NACC also accredited the Mandel School's MNO program in 2019, one of the first ten programs to be accredited.