The 2021 Annual Scientific Retreat for members and trainees is scheduled for July 22-23, 2021! As you may know, this is one of the few times a year our entire center is able to enjoy the company of one another and collaborate. This year's retreat will again be virtual due to university gathering restrictions and will feature an expanded agenda that mirrors our prior in-person retreats, highlighting research across each of our scientific programs.
TED-style Talk Speakers
Thursday, July 22, we will host TED-style talks from prominent leaders from each of our partner institutions and hear an update from Cancer Center Director Stan Gerson, MD. All are welcome to attend these talks, though registration will be required to receive virtual access.
"Becoming a More Inclusive Leader"
Diana Bilimoria, PhD
KeyBank Professor and Professor and Chair, Department of Organizational Behavior, Weatherhead School of Management, Case Western Reserve University
Diana Bilimoria, PhD is KeyBank Professor and Chair of Organizational Behavior at the Weatherhead School of Management, Case Western Reserve University. Her research interests focus on gender, diversity, equity and inclusion in governance and leadership, and organizational transformation. Her studies have helped corporate, educational, and nonprofit organizations reinvent themselves and establish practices that attract and retain a high-performance, diverse workforce. She has written several books and academic journal articles, and has served as the editor of the Journal of Management Education. She is an elected member of the Board of Governors of the Academy of Management. Recent awards she has received include the Scholarly Contributions to Educational Practice Advancing Women in Leadership Award from the Gender and Diversity in Organizations Division of the Academy of Management, the Weatherhead School of Management Enduring Research Impact Award, the Weatherhead School of Management Teaching Excellence Award, and the Weatherhead School of Management's Doctoral Teaching Excellence Award.
---
"Generations and Medicine"
Serpil Erzurum, MD
Chief Research & Academic Officer, Cleveland Clinic
Serpil Erzurum, MD, was named Chief Research and Academic Officer of Cleveland Clinic in 2020, representing an expansion of her prior role as Chair of the Lerner Research Institute, which she held since 2016. In her new role, Dr. Erzurum focuses on strategic growth of enterprise-wide medical and scientific education programs; clinical, basic and translational research; and technology development to deliver the most innovative care to patients.
A practicing pulmonologist and active scientist, Dr. Erzurum holds the Alfred Lerner Memorial Chair in Innovative Biomedical Research. Her scientific contributions and leadership in pulmonary research have led to diagnostic and therapeutic advances in lung diseases and helped to identify human physiologic adaptive responses to high-altitude hypoxia. She has published more than 300 peer-reviewed articles and has been the principal investigator on more than 20 federal grants, including multi-investigator program project grants and network trials. She is also a Professor of Medicine at the Cleveland Clinic Lerner College of Medicine of Case Western Reserve University. Dr. Erzurum has earned numerous awards, including the prestigious MERIT award from the National Heart, Lung and Blood Institute (NHLBI). She was elected to the National Academy of Medicine (NAM), American Society for Clinical Investigation (ASCI), and Association of American Physicians (AAP), where she served as president from 2017-2018. She has also served as chair of the Pulmonary Disease Board of the American Board of Internal Medicine (ABIM). Because of her work in advancing the careers of women in medicine and science, Dr. Erzurum was honored with the Elizabeth Rich Award from the American Thoracic Society.
---
"Purpose with Pure Intent"
Daniel E. Spratt, MD
Vincent K. Smith Chair in Radiation Oncology, Seidman Cancer Center, University Hospitals
Daniel E. Spratt, MD is the Vincent K. Smith Chair in Radiation Oncology at University Hospitals Seidman Cancer Center. Dr. Spratt is a translational physician-scientist whose clinical trials have sought to advance the field of prostate oncology, his research has focused on developing ultra-prognostic and predictive biomarkers in prostate cancer. His work has been the basis of multiple Phase 2 and 3 national and international clinical trials. He currently leads NRG Oncology's Intact Prostate Cancer Subcommittee and serves on the National Cancer Institute's Genitourinary Steering Committee. Dr. Spratt runs an NIH-funded translational research team and has co-authored more than 275 peer-reviewed articles for journals, including in the New England Journal of Medicine, JAMA, Lancet Oncology, and the Journal of Clinical Oncology. He had received funding from the NIH, Department of Defense, and numerous foundations. He has served on multiple editorial boards for prostate cancer publications and currently is a Senior Associate Editor for Radiation Oncology's primary journal, IJROBP. Dr. Spratt has received numerous national and international awards and has delivered over 100 invited talks around the world.
---
Keynote
"Targeting GARP-TGFB-beta Pathway for Cancer Immunotherapy: Opportunities and Challenges"
We are looking forward to a keynote presentation from Zihai Li, MD, PhD on Friday, July 23. Dr. Li is the founding director of the Pelotonia Institute for Immuno-Oncology and the Klotz Chair in Cancer Research at The Ohio State University.
Dr. Li is internationally recognized as a leader in the field of gp96 biology with a number of contributions, such as the discovery of its ATPase activity, peptide-binding properties and client-binding domain. His current research interests focus on developing better immunotherapeutics against cancer by reprogramming the tolerogenic tumor microenvironment, including regulatory T-cells, thrombocytes and unfolded protein response.
---
Registration
Access details were emailed to all registered attendees. Questions? Please contact Mary Wright at maw143@case.edu.
---
Virtual Web-Based Experience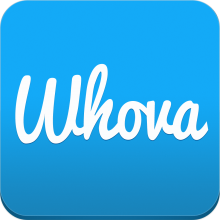 Attendees will experience the conference using Whova, our official web-based conference app, to view presentations and ask questions during panel discussions, and to easily network and connect behind the scenes.  Details about accessing the virtual meeting were sent via email to all registered attendees. 
Access event in Whova (for registered attendees)