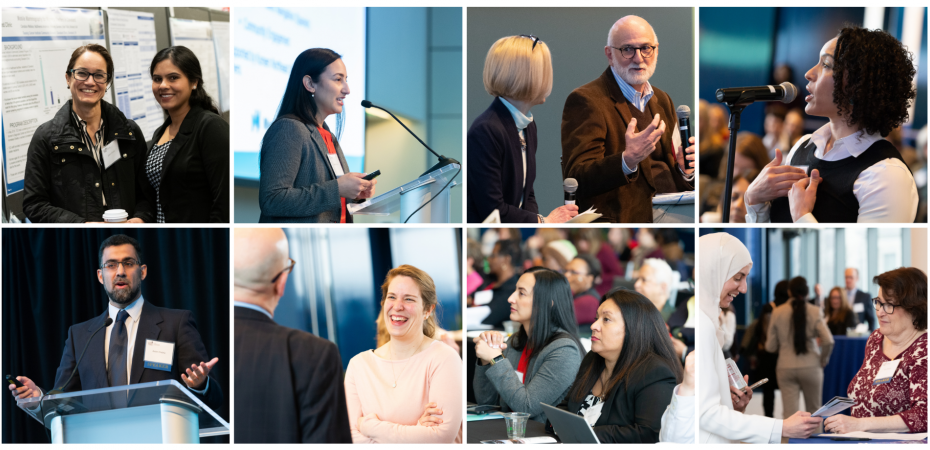 Equity in Action: Intercepting Cancer Disparities Through Research and Community Initiatives
March 2, 2023, 12 - 5:30 p.m. EST & March 3, 2023, 8:30 a.m. - 4 p.m. EST
Tinkham Veale University Center in Cleveland, OH
Join us March 2-3, 2023, for the 7th Annual Cancer Disparities Symposium: "Equity in Action: Intercepting Cancer Disparities Through Research and Community Initiatives," presented by Case Comprehensive Cancer Center's Office of Community Outreach and Engagement. 
This multi-disciplinary event appeals to researchers, clinicians, health professionals, community outreach groups, community-based organizations, patient advocates, and trainees. Keynote presentations are delivered by renowned disparities researchers and community leaders, and a poster session highlighting academic research and community programs provides a showcase of the depth and breadth of work happening in this field. Plus, attendees will discuss Why Are Health Disparities Everyone's Problem? a book by Lisa Cooper, MD, MPH. 
Registration
Registration is now open for the 7th Annual Cancer Disparities Symposium. 
Symposium Pricing
| Category | Price |
| --- | --- |
| Regular registration | $50 |
| Students submitting an abstract | FREE |
Scholarships are available to community members upon request. 
Keynote Speakers
Karriem Watson, D.H.Sc, MS, MPH is the chief engagement officer of the All of Us Research Program at the National Institutes of Health. In this role, he leads the Division of Engagement and Outreach, overseeing the program's efforts to foster relationships with participants, community partners, researchers, and providers across the United States. His focus is on engaging people and populations who have been left out of medical research in the past and inviting them to help drive new biomedical discoveries.
---
Electra Paskett, PhD became the Marion N. Rowley Professor of Cancer Research at The Ohio State University in 2002. She is the Director of the Division of Cancer Prevention and Control in the College of Medicine, a professor in the Division of Epidemiology in the College of Public Health, and the Associate Director for Population Sciences and Program Leader of the Cancer Control Program in the Comprehensive Cancer Center of the Ohio State University (OSU). She is also the Director of the Center for Cancer Health Equity at the James Cancer Hospital.