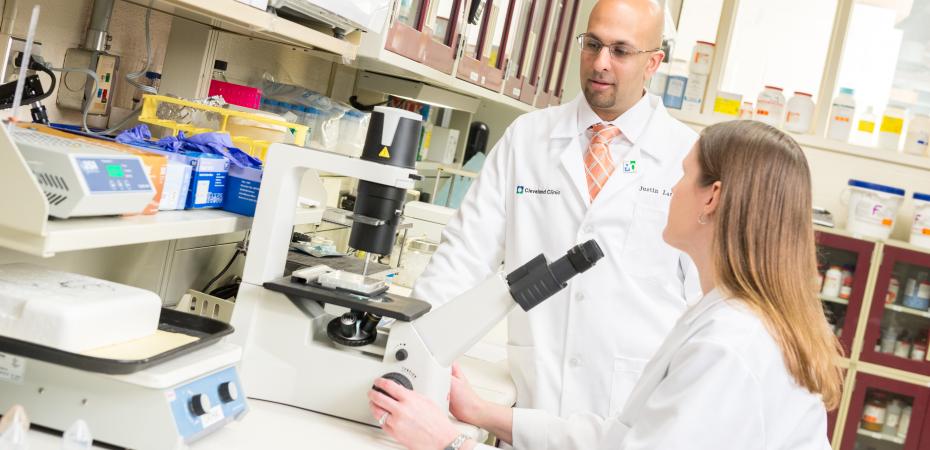 The Case Comprehensive Cancer Center offers a rigorous training environment coupled with career development and educational opportunities. 
Postdoctoral Opportunities
Training in Computational Genomic Epidemiology of Cancer (CoGEC)
NCI R25 grant focused on transdisciplinary training at the intersection of cancer research, epidemiology, biostatistics, genetics, and computer science.
Cancer Biology Training Grant
NCI T32 grant focused on interdisciplinary and collaborative research directly relevant to cancer.
Postdoctoral Catalyst Fellowship
Fellows chosen for appointment to one of the Case CCC supported training grants will receive a $10,000 annual stipend premium above current NIH stipend levels and support funds for research expenses and travel to scientific meetings.