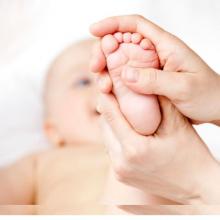 Our Nurse Midwifery program prepares you to provide comprehensive women-centered care.
Certified nurse ­midwives (CNMs) are educated in the two disciplines of nursing and midwifery and are certified according to the requirements of the American Midwifery Certification Board.
What are Certified Nurse Midwives (CNMs)?
CNMs manage women's health care, focusing on common primary care issues, family planning and gynecologic needs, pregnancy, childbirth, the postpartum period and care of the newborn. They practice within a health care system that provides for consultation, collaboration, or referral as indicated by the health status of the client, in accordance with the Standards for the Practice of Midwifery, as defined by the American College of Nurse­ Midwives (ACNM).
The nurse midwifery major at the Frances Payne Bolton School of Nursing has had continuous accreditation from the ACNM Accreditation Commission for Midwifery Education since 1984. Nurse midwifery graduates will be eligible to take the certification examination administered by the American Midwifery Certification Board. With the addition of 4 clinical hours in NURS 559, students are eligible for dual certification in Women's Health.
Program Highlights
Expert-­Guided Clinical Experiences: FPB nurse midwifery students work individually with clinical preceptors in various out-patient, in-patient and out­-of-­hospital settings to provide optimal care to women in the antepartum, intrapartum and postpartum periods.
Rigorous but Flexible Curriculum: 48 credit hours of courses with varied clinical experiences are required. Graduates are eligible for dual certification in Women's Health.
Post­-Master's Certification also available: These certificates are provided based on individual needs and background education.
The midwifery program at Case Western Reserve University is fully accredited by the Accreditation Commission for Midwifery Education (ACME), 8403 Colesville Road, Suite 1550, Silver Spring, MD 20910-6374; For information about accreditation please contact ACME directly. Tel: 240-485-1802, acme@acnm.org, www.midwife.org/acme.
Carly Koelsch (NUR '15) was the winner of the 8th Annual American College of Nurse-Midwives Video Contest, with Moment of Truth. "There was no other option for me, than to go into midwifery," narrates Koelsch in her video, animated by Chris Koelsch. "I needed to re-empower women, one at a time." Koelsch was honored with other award winners at the ACNM 60th Annual Meeting & Exhibition in National Harbor, Maryland.