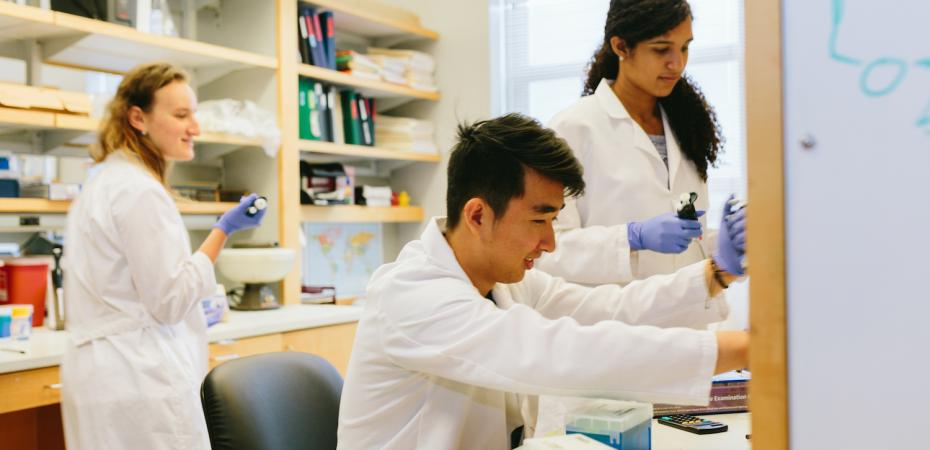 Youth Engaged in Science (YES) is a program to support educational opportunities for underrepresented minority middle and high school students from the Cleveland Metropolitan School District (CMSD), along with their teachers and families. The program is supported by a five-year $2.5 million grant from the NCI and builds upon the Case CCC's NCI-funded Continuing Umbrella of Research Experience Award and Case Western Reserve University School of Medicine's successful high school-student targeted, Scientific Enrichment and Opportunity (SEO) Program. The program strives to engage students early on, spark their interest in cancer research, and give them the tools to successfully join the biomedical workforce.
With the YES program, students as young as middle school, as well as their families, are introduced to the fundamentals of research. YES actively partners with teachers in the CMSD to help them develop programs, better explain cancer basics, and educate on the future opportunities open to their students. The three-pronged structure of YES, which also includes a summer-long research immersion for teachers and high school students, prepares them for future educational opportunities and successful entrance into jobs in clinical or biomedical settings.
Participating CMSD schools include Glenville High School; James Ford Rhodes High School; John F. Kennedy High School; Facing History New Tech High School; Cleveland School of Science & Medicine at John Hay; as well as area schools including Shaker Heights High School; University School for Boys; and Hathaway Brown School for Girls.

Initial programs for middle school students will be developed with the Bolton School, located in the heart of Cleveland's Fairfax neighborhood, which will partner with the medical school to introduce students and their families to biomedical science and to foster healthy lifestyles.