Create the Conversation, Take Action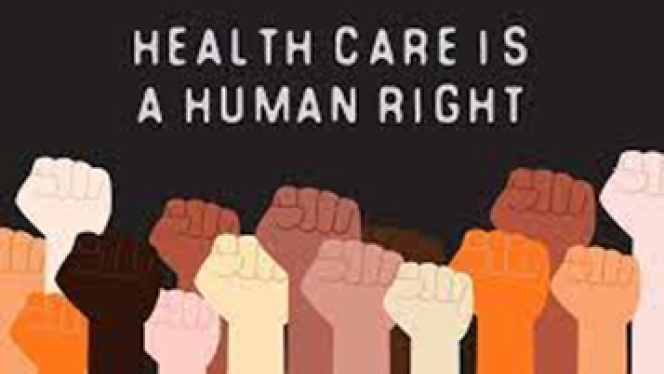 APPLICATION
Proposals received by January 20th will receive priority consideration. Proposals will be accepted until January 31st.
Call for Proposals: Local and Global Inequities in Healthcare
As part of the Inamori International Center for Ethics and Excellence's 22-23 Conversations on JUSTICE series, proposals for funding are enthusiastically welcomed from all CWRU undergraduate, graduate, and professional students. The Inamori Center will provide students funding in the form of Conversation Grants to create spaces for conversations about inequities in healthcare and Project Awards to pursue a project about inequities in healthcare.
Congratulations to our winners! 
Conversations to Promote Advance Care Planning in the Cleveland LGBTQ+ Community
Marcie A. Lambrix, Certificate in Risk Management Student, School of Law
Anna Goff, PhD Student, Department of Bioethics, School of Medicine
In Partnership with MetroHealth Center for Biomedical Ethics and the CWRU LGBT Center
Conversations on How Prevention of Financial Toxicity can Reduce Racial and Socioeconomic Disparities in Cancer Care
Shannon Fang, MD Student, School of Medicine
In partnership with, CWRU alum, Eric Chen, MD
Conversations on Factors that Contribute to Low Maternal Outcomes in Resource Scarce Areas
Tshiya A. Subayi, DBA Student, Weatherhead School of Business
Project: Medicare for All Resolutions 
Amber Akhter, Biochemistry Undergraduate, School of Medicine
Project: Intersection Between Race and Genetics in Alzheimer's disease in the United States
Razaq Durodoye, MD/PhD Student, Medical Scientist Training Program, School of Medicine
Types of Funding
Funding for Conversation Grants may be used for speaker fees, space rental, MediaVision services, or other related event expenses. Grant proposals can be submitted by an individual student, a group of students, or a student-led organization. Conversations can be held in-person or virtually, but must be completed during the Spring 2023 semester (by May 12, 2023). A limited number of grants up to $1000 will be awarded. 
The Inamori Center will help promote the event, as applicable, through our regular communication channels. While not required, the Inamori Center space in the Tinkham Veale University Center, as available, may be used to host conversations. The Inamori Center will work with each Conversation Grant recipient to facilitate payment of event expenses, either made directly by the Inamori Center or through reimbursement to the student(s) with detailed receipts. Please note: Grants do not include technical, logistical, or event assistance.
Funding for individual Project Awards will be made to recognize and support service, scholarship, and research projects that can be completed in the Spring 2023 semester (by May 12, 2023). Proposals can be submitted by an individual student. Awards should help support a new endeavor and should be unrelated to a course requirement. A limited number of $500 and $1000 awards will be made in the form of an individual honorarium made directly to the student. 
Award funds may be retained by the student and/or used toward project expenses. 50% of funding will be made available at the start of the project. The remaining funding will be made available upon acceptance of the final report. Please note: Awards do not include technical or logistical assistance.
Inequities in Healthcare: Locally and Globally
We are interested in local and global perspectives and supporting conversations and projects on topics that address the intersection of ethics, values, justice, and healthcare. The following topic examples are meant to be illustrative and are not exhaustive:
Standards of Care that Encompass All Bodies
Shared Decision-Making for LGBTQ+ Families
Transgender Patient Experiences and Their Rights 
Diversity and Inclusion in Healthcare Professions
Life Expectancy and the Cost of Healthcare: Why Your Zip Code Matters
Ethics of Emerging Technologies in Healthcare
Engaging Underserved Communities with Healthcare Systems
Systemic Racial and Socio-Economic Disparities in Healthcare Access
Professional Culture Issues in Hierarchical Healthcare Systems
Unethical Practices: Health Insurance, Employment, and Inequity
Equity Issues Affecting Maternal Mortality Rates
Disparities in Health Statistics Among Underrepresented Populations
While not required, we are also interested in funding conversations or projects that relate to the efforts of Inamori Ethics Prize winners or to Dr. Paul Farmer who was chosen to receive the 2022 Inamori Ethics Prize before his untimely passing. Each of these individuals have greatly improved the condition of humankind in their own unique ways; each affecting inequities in healthcare in some way as well: including making scientific advancements; creating greater access to healthcare; and advocating to ensure all people are treated humanely.
Application Details
Proposals may be submitted via this application form. Those received by January 20th will receive priority consideration. Proposals will be accepted until January 31st. 
Reporting
Upon completion of the Conversation Grant or the Project Award, a one-paragraph (minimum) written summary or one-minute (minimum) video summary, suitable for sharing online, must be submitted to inamoricenter@case.edu no later than June 1, 2023. All expenses must be processed by the end of the fiscal year on June 30, 2023.
Resulting publications and presentations from Conversation Grants or Project Awards should acknowledge the support of the Inamori International Center for Ethics and Excellence. Please submit copies of any acknowledgements to inamoricenter@case.edu.